1999 Scholars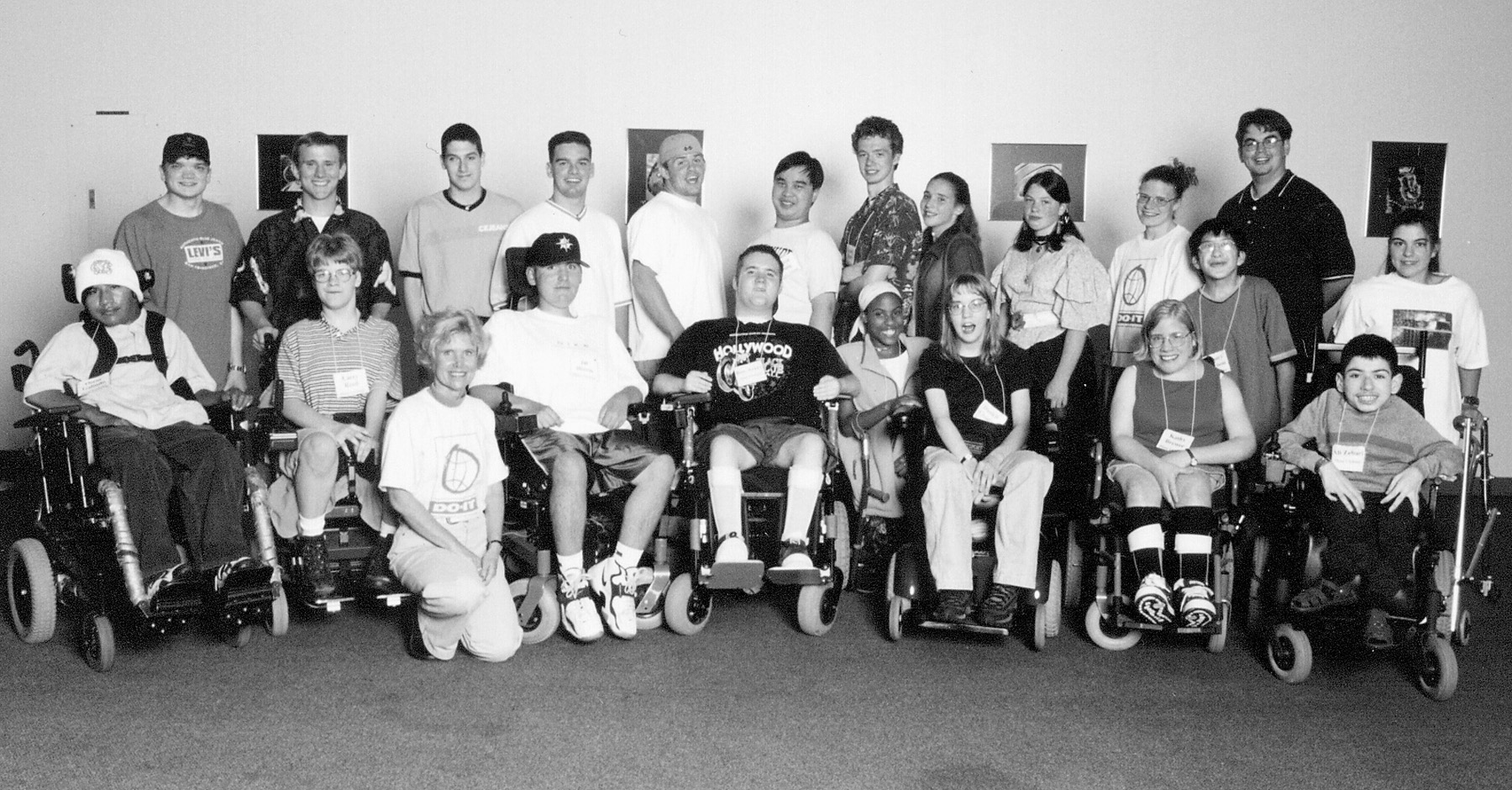 Osteogenesis imperfecta
Earned an associate's degree from Edmonds Community College. Pursuing a bachelor of science degree in computer engineering at Washington State University.
Deaf
Earned a bachelor's degree in physical education and a master's degree in deaf education at Western Oregon University. Works as a coach and teacher at the Washington State School for the Deaf.
Speech and learning disabilities
Has a degree under parks and recreation. Owns a daycare and indoor family fun center. Works with kids with special needs.
Attended Seattle Central College.
Muscular dystrophy 
Graduated from Big Bend Community College and was pursuing a career in computer-aided design or video game programming when he passed away in March 2005.
Spina bifida and attention deficit hyperactivity disorder 
Works in Tacoma Community College's enrollment services office, taking over many of the retired supervisor's responsibilities. Also, works part-time in the admission's office.
Cerebral palsy
Works as a substitute teacher.
Visual impairment
Earned a degree in political science and philosophy from the University of Portland. Worked in nonprofit environments, including a homeless shelter in Uganda. Plans to pursue Peace Corps service in sub-Saharan Africa.
Quadriplegia
Attended Yakima Community College.
Learning disability
Earned an associate's degree in computing from Spokane Falls Community College and a bachelor's degree at Western Governors University in information technology network design and management. Works as a process improvement engineer in the IT department of Numerica Credit Union. Married and has children.
Duchenne muscular dystrophy
Earned a bachelor's degree in computer science from Central Washington University in 2005. Worked several contracts for Microsoft testing software, including user interface accessibility and for Maker's Tool Works, a 3D printer company, providing documentation and customer support. Passed away August 2016. 
Learning disability
Earned an associate's degree from Grays Harbor College.
Larsen syndrome, double amputee 
Earned a bachelor's degree in European studies at the University of Washington. Currently works at the National Oceanic and Atmospheric Administration, Fisheries Science Center in Seattle as an information technology specialist. Plays wheelchair basketball in free time and if extra free time can be found, skis.
Spina bifida
Earned a degree in social sciences from Seattle Central College. Finishing up last quarter at the Seattle Vocational Institute in the medical administrative assistant certification program.  Works with Full Life Home Care Agency.
Learning disability
Graduated from Skagit Valley College and now working as a registered nurse on a progressive and critical care unit with plans to pursue being a nurse practitioner.