1993 Ambassadors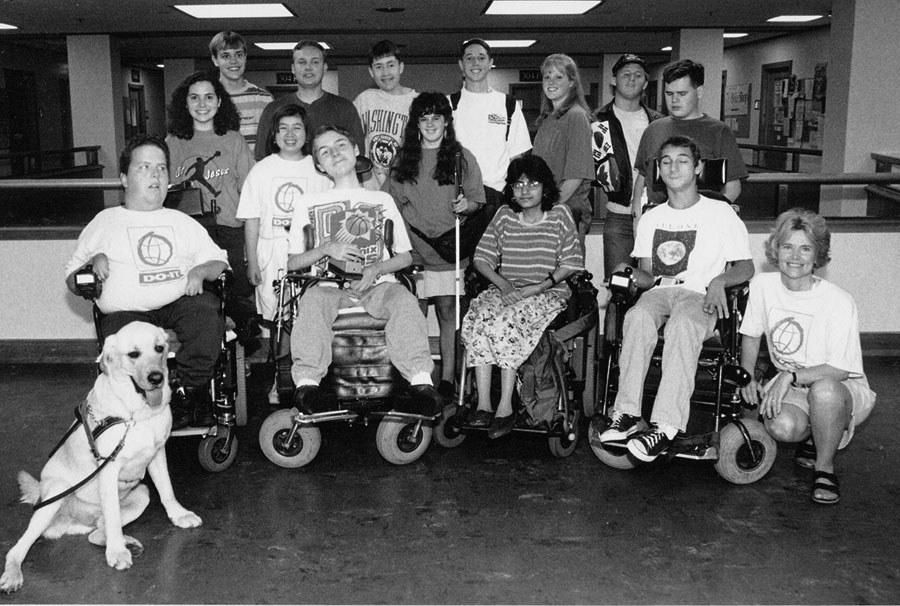 DO-IT Ambassadors are pursuing post-secondary studies and careers. They share their experiences with the younger DO-IT Scholars and Pals, encouraging them to pursue their goals in college and careers.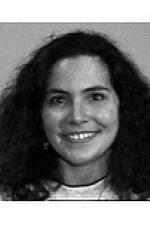 Hello! My name is Rachel. I will be a senior at Eastern Washington University this Fall. I am studying to become a speech therapist. My disability occurred in 1989, when I was 12. I had an AVM on the left side of my brain which caused me to hemorrhage and, therefore, had a stroke which paralyzed the right half of my body. I now have a limp and my right hand does not work very well. I am interested in the life sciences and anything that has to do with people. I enjoy horseback riding, writing, hanging out with friends, dancing, playing on the computer, and just having a good time! I've worked at Battelle Labs for four summers and I was an Intern at the DO-IT Summer Study program in 1995. Being in DO-IT has helped me in school and definitely at work!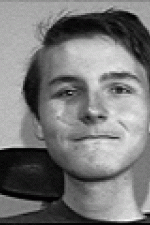 My name is Mark. I am majoring in Communication Studies at Eastern Washington University. I am originally from Ephrata, WA. I have Muscular Dystrophy and use a wheelchair. I access the computer and the Internet using my head. My interests include physics, philosophy, politics, religion, public speaking, electronic commerce, and Equidistant Letter Skipping codes in the Torah. I am a Catholic, devout in belief, lukewarm in practice. I enjoy being screamed at while making a rational argument. I helped with the DO-IT Summer Study program '96 as an Intern. I really enjoy DO-IT!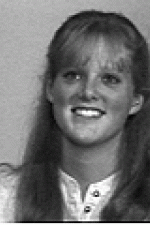 My name is Katie, and I graduated from Washington State University in May with a BS in Biology. I am 90% deaf, but I don't let that stop me from living a fairly normal life! :) I love to dance, listen to music (at a loud volume of course), rollerblade, and the list can go on forever. I plan to attend graduate school to earn a masters degree in physical therapy.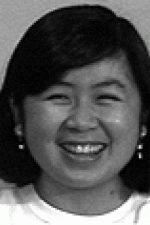 Hi. I am Nhi and I have Multiple Sclerosis (MS). My vision is limited as a result of MS. I use large print and voice output programs on my computer. I'm attending Highline Community College in Seattle. My plans are to get a bachelor's degree in computer science when I transfer to a four-year college. I went to a leadership conference and met Bill Clinton. I am glad to be a participant of DO-IT. It has provided me with great experiences.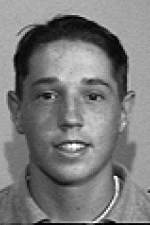 Hi, my name is Ryan. I finished my two-year degree at Bellevue Community College in March of '98. After celebrating my twenty-first birthday in Las Vegas, I went to Australia for a month and a half. I work at Nordstrom's in the boys department. My disabilities are Attention Deficit Hyperactivity Disorder (ADHD) and learning disability in English. I love snowboarding and I have been to the Alps in Switzerland and I can say with confidence, "Utah rules!" DO-IT has enabled me to make a lot of great friends.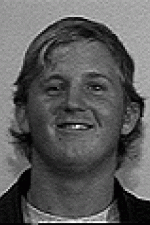 My name is Lloyd. I have a severe hearing impairment. I completed two years of an engineering program in Washington State. I worked in the UW Adaptive Technology Lab and was an Intern in Summer Study '96. I now attend Crowder College in Neosho, MO. I'm thinking of pursuing the biomedical field involving technology. Despite my hearing loss I am musically talented. I can play trombone and baritone. I am interested in electronics, math, music, karate, and computers.
My name is Randy. I graduated from The Evergreen State College in Washington State with a concentration in computer science. I was an Intern at Summer Study '95 and completed a co-op with Weyerhaeuser. I am blind, with two glass eyes, and use a guide dog (Mogul) for mobility. I use a computer with a speech synthesizer card and screen reading software. My hobbies include basketball, hockey, computers (of course), reading, taking long walks, and generally socializing. I became a married man in August 1998 and I work full-time at Weyerhaeuser providing computer support.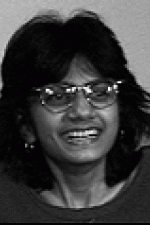 Hi! My name is Nadira. DO-IT has been a big part of my life. I have learned so much from this program. I go to a community college and plan to transfer to a four-year school to do my Bachelors in Computer Science. My hobbies are music, poetry, and the Internet.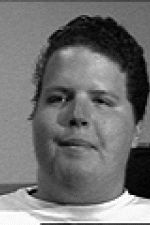 My name is Rodney. I live in Seattle, WA. My interests include computer programming, reading and writing. My disability is Arthrogryposis Multiplex Congenita which means my muscles didn't grow to be fully capable, and my joints are frozen in the position they happened to be in when my biological mother caught the virus. I have received some computer programming training and have worked at the University of Washington Adaptive Technology Lab. I was a lab assistant in the 1995 DO-IT summer program at Camp Courage. I work as a telephone sales representative. I plan to return to college and study political science and journalism.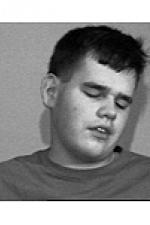 My name is Eric and I live in Gresham, OR. I am totally without vision and use a computer system with audio output. It has a speech synthesizer, scanner, and a Braille printer. I am majoring in computer applications at Mt. Hood Community College. I hope to graduate at the end of fall term. This summer I work at the central library in downtown Portland. I conducted research on how to make libraries accessible to people with visual impairments and other disabilities. In the future I hope to get a job doing technical support. My interests are in online communications, 2-way radios and other electronics, 60's music and 1940's comedy. With DO-IT I have attended two different computer fairs, and the 1999 NCCE conference. I have also given presentations at the Work Now and Future conferences in Portland.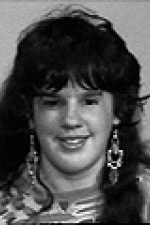 My name is Anna and my disability is blindness. I graduated this June from the University of Washington, with a degree in cell and molecular biology. I enjoy reading, e-mail, games, socializing, music, plays, and writing poetry. About a year ago I realized that art had become much more to me that a hobby, that it is something I love, and am driven to do in spite of myself.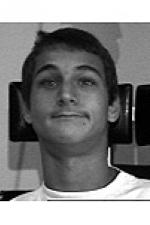 Hi! I am Hollis. I attended Rogue Community College and am now taking a semester off so my mom and I can start a cooperative group home in Eugene, OR. We are trying to find people with physical disabilities to participate in our idea. I plan to study mechanical engineering. I'd like to design and build better wheelchairs that will last a lifetime. I have Cerebral Palsy and I use a power wheelchair to get around town; I have strong batteries, so I don't run out of power when I'm miles from home. I am outfitted with an IBM laptop computer with communication software. I enjoy running around on the Internet. I went to a Vision Quest last summer and had a very interesting, life-changing experience. This summer I went to Rhode Island to attend a five-week camp called Shake-A-Leg. I was anxious about it because I went alone. I am moving to the Eugene area, to live in a group home.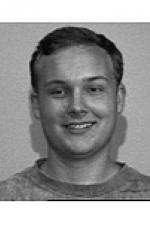 My name is Matthew and I live in Renton, WA. I have Dyslexia which messes up the things I read and write. I attend the University of Puget Sound and I am majoring in computer science and math. My favorite sport to play is soccer. DO-IT has been a very positive influence on my life, and I would not have accomplished many things without it. I helped with the 1996 and 1997 DO-IT Summer Studies and have helped deliver several DO-IT presentations.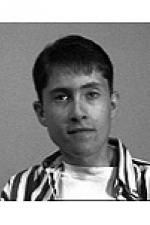 My name is Mitch. I completed my Associates Degree at Wenatchee Valley College and then transferred to the University of Washington in the fall of 1998. I studied music at the University of Washington for two quarters, I was an Intern in 1995, and I am now working as a paid staff member for DO-IT. I am pursuing an education in Biblical Studies in order to become a Missionary-Pastor. I may also be able to spend the next few years as a professional recording artist touring in a Christian band. I really appreciate all that DO-IT has done to enable me to be successful in college and in a career.