'03 Ambassadors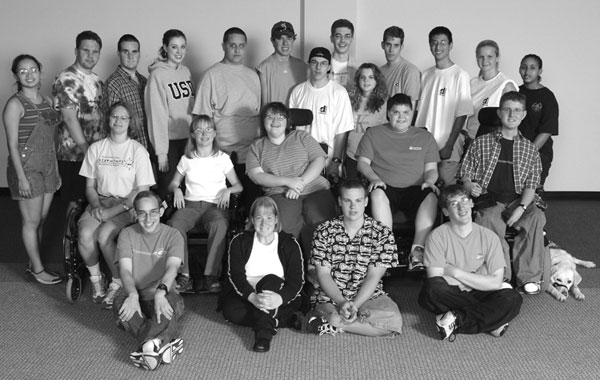 DO-IT Ambassadors are pursuing postsecondary studies and careers. They share their experiences with DO-IT Scholars and Pals, encouraging them to pursue their goals in college and employment.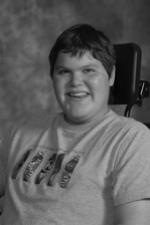 My name is Patrick B. I am a sophomore at Central Washington University majoring in computer science. I have Duchenne Muscular Dystrophy, which weakens my muscles over time. Useful accommodations are a lift, a wheelchair, and a shower chair.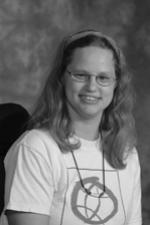 Howdy y'all. My name is Crystal Bear. I graduated from Columbia Junior/Senior High School. I like to play on the computer and watch old movies and Country Music Television. I use a wheelchair to get around.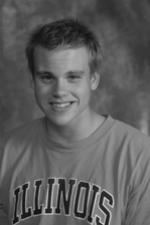 Hi. My name is Justin F. I attend the University of Arizona in Tuscon where I was accepted in the Honors Pre-Business Major program. I enjoy swimming and keeping in touch with you online.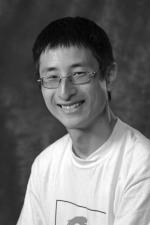 My name is Zachary F. This year I've been volunteering at a local foodbank. I've also discovered a love for detailing cars; it might be a career path for me. I like playing computer games. My disability is short-term memory loss and some fine motor skill loss in my hands due to an anoxic brain injury in 2002. I am very patient with any situation and am a good friend. Feel free to email me. I was an intern at Summer Study 2005.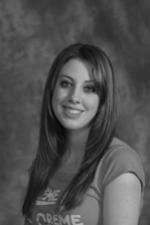 Hi. My name is Jamie G. My extra curricular activities are tennis and community service. I have learning disabilities in the areas of math, reading, and writing. I attend Central Washington University and major in special education. I can type faster than I can write; a computer helps me get my thoughts written down. DO-IT has helped me get a better understanding of what college is like and how to succeed in that environment.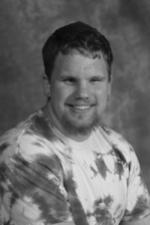 My name is Shaun H. I attend Spokane Community College. I like to lift weights, wrestle, play video games, go to drag races, and hang with friends. Some of my interests are conservation and wildlife, hotrods, tattoos, and body piercings.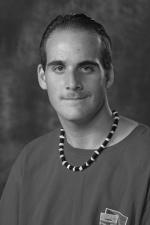 My name is Skylor L. I attend Centralia Community College. I enjoy working with people and plan to major in either psychology or earth science. I was an intern at Summer Study 2005.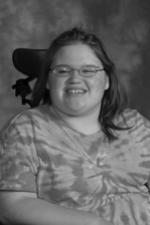 My name is Vanessa L. I attend Walla Walla Community College. After I obtain my Associate's degree, I'd like to go on to Lewis-Clark State College and earn a degree in social work. I'm very involved in the children's ministry team at my church. I work with kindergartners. Thank you to everyone who has been a part of my DO-IT journey. I was an intern at Summer Study 2005.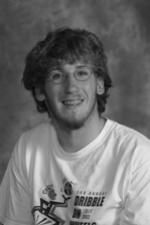 My name is Joshua N. I will be attending Landmark College in Vermont in the fall. I enjoy baseball, swimming, wheelchair basketball, and track. I was born with Spina Bifida and use a wheelchair, but I can walk with forearm crutches. I would like to study for a career in elementary education. This summer I'm an intern at Summer Study.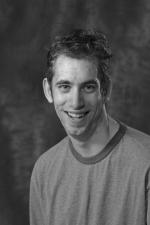 My name is Matt P. I am studying business in college. I am interested in the stock market and real estate land developing. Some of the career fields I would like to be involved in are engineering and video editing. I was an intern at Summer Study 2005.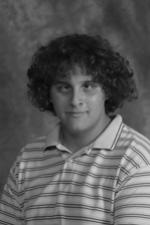 My name is Joshua P. I come from La Push, WA. I am interested in video game programming. I joined my school track team and achieved personal records in three events.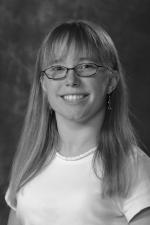 Hi. My name is Annemarie P. I have Cerebral Palsy, which limits my mobility as well as fine motor skills. I am a sophmore at the University of Portland and am pursuing a major in biology and a minor in Spanish. I may also add a minor in English. I intend to go on to graduate school, perhaps at the University of Washington, to pursue a degree in neurobiology. I was an intern at Summer Study 2005.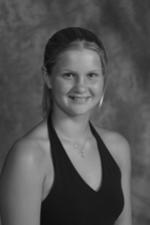 My name is Tressa R. and I am interested in dolphin communication. DO-IT has created a support system that makes the real world successful for me and my disability. I have specific language disabilities, which affect my comprehension and processing abilities, and I have chronic headaches. I plan to major/minor in psychology and biology at the UW and eventually study and interact with dolphins for my career.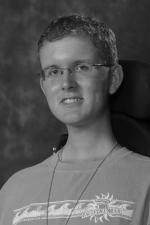 My name is Conrad R. I am a student at Seattle Pacific University. My favorite subjects in school are biology, Spanish, and history. My career interests include employment as a political analyst, defense analyst, or linguist. I am actively involved in political campaigns and voter registration. In my spare time, I enjoy hanging out with friends, going to movies, and reading. I was an intern at Summer Study 2005.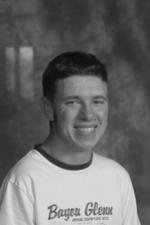 My name is Andrew S. and I am a sophomore at Washington State University where I am majoring in hospitality business management. I loved my first year of college and have a lot of amazing memories and new friends to show for it. I really enjoyed intramural sports, and my soccer team made it to the playoffs.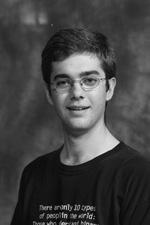 My name is Jesse S. I just finished my freshman year at Goshen College in Indiana majoring in computer science. I was a Microsoft intern, and this summer I am back in Seattle at GraniteEdge Networks, which makes a network security tool. I also enjoy choir, opera, technical theater, and audio recording. Feel free to drop me an email. I am an intern this year at Summer Study.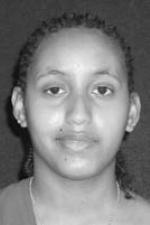 Hi! My name is Senait T. I just completed my second year at the University of Washington. In my free time I love to listen to music and travel. I am planning to major in health administration and pharmacy.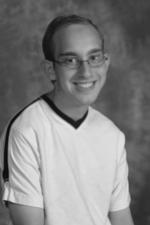 Hi. My name is Jamie V. I am finishing up my last quarter this fall to earn my Associate's degree in accounting at Big Bend Community College in Moses Lake. I am interested in working for a local business after I receive my degree in December. Feel free to email me to chat anytime. I was an intern at Summer Study 2005.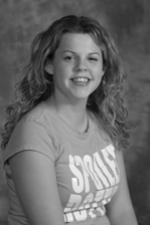 Hi! My name is Natasha W. I attend Yakima Valley Community College in Yakima, WA. I am taking classes towards earning a degree in elementary education. I plan to transfer my junior year to Central Washington University and graduate with a degree in special education and a minor in deaf education. The DO-IT program has taught me that it easy to interact with other people with disabilities and helped me stay focused on school. I was an intern at Summer Study 2005.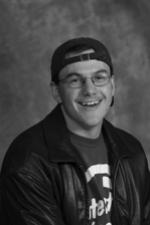 My name is Scott W. I have Attention Deficit Disorder (ADD). I am attending Bellingham Technical College in Bellingham, WA. I am working on my Associate's degree, which will allow me to become a machinist. I tried going to a regular college (Henry Cogswell in Everett, WA) to become a mechanical engineer. I could have done it; however, I found out that that was not the field for me at this time in my life. I have learned a valuable lesson from this, and that is to make sure you know what you are getting into before it is too late to get out.