Summer Program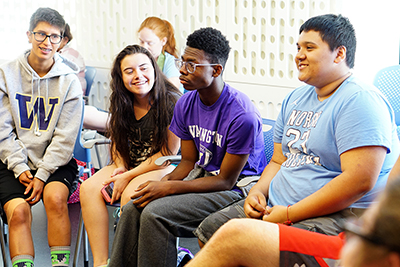 The 2020 online summer program is for high school sophomores, juniors, or seniors in Washington State who identify as neurodiverse learners.
The DO-IT Center and Center for Neurotechnology (CNT) at the University of Washington sponsor a five-day program for neurodiverse students during the summer. High school and college students receive an introduction to neuroscience and neural engineering, neuroethics, and scientific communication. Participants will learn about research in CNT laboratories. The goal is to provide students with exposure to the field of neural engineering and provide basic preparation for college studies in STEM subjects as well as future STEM careers.
Applications for the 2020 summer program are now available. The summer program will run online from August 10 – 14 (9:30-2:00pm), with continued activities throughout the school year. There is no cost to students accepted into this program. The application process is competitive.​ 
Applicants must meet the following criteria:
Identify as a neurodiverse learner (defined as those with academic challenges related to conditions such as dyspraxia, dyslexia, attention deficit hyperactivity disorder, dyscalculia, autism spectrum disorder, and Tourette syndrome).

Have aptitude and interest in attending college.

Currently be a high school sophomore, junior, or senior in Washington State.

Attend online activities August 10 – 14 (9:30am – 2:00pm).

Complete the online application.​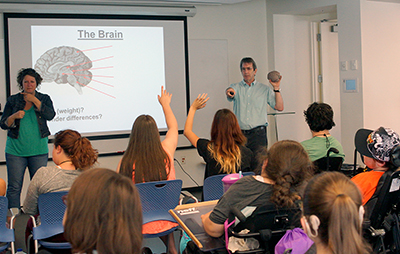 Continued Engagement
Throughout the year, students will be invited to engage in networking meetings, neuroscience learning activities, and college preparation activities. Students will be invited to participate in an online community to stay connected to each other and NNL staff.
How to Apply
A complete application includes the following pieces.
We prefer forms be submitted online, but you can complete any of the forms by hand and submit to DO-IT by postal mail, fax, or email. Submit all printed material to this address:
Email: doit@uw.edu
Fax: 206-221-4171
Mailing Address:
Neuroscience for Neurodiverse Learners
University of Washington 
Box 354842 
Seattle, WA 98195-4842 
doit@uw.edu
www.uw.edu/doit
206-685-DOIT (3648) (voice/TTY)
888-972-DOIT (3648) (voice/TTY)
206-221-4171 (fax)
509-328-9331 (voice/TTY) Spokane