Partner with NNL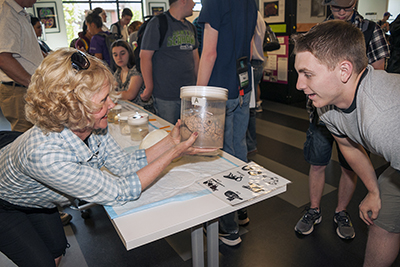 We are looking for educators and students interested in promoting neuroscience to neurodiverse learners, and to partner with us on making STEM learning more accessible to, welcoming to, and usable by all, including those with disabilities.
Educators, parents, employers, and other stakeholders will be recruited for engagement in an online community of practice, webinars, a capacity-building institute, and the creation and use of project products. Parents and educators of student participants will be invited to join students for some on-site events to attend separate "parent/teacher" sessions where they will learn about strategies to help neurodiverse learners prepare for college and careers in STEM fields. Parents can join an established online community to share advice and resources with other parents of students with disabilities. They will also benefit from curriculum materials and other resources.
If you are interested in learning more or partnering with us in our endeavors, please reach out to Scott Bellman via email.