Neuroscience for Neurodiverse Learners' STEM Educators Community of Practice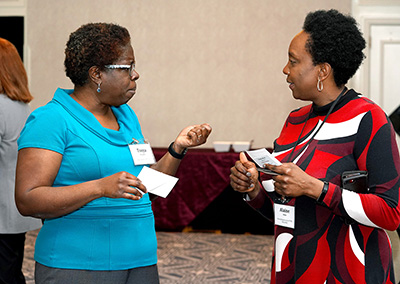 Neuroscience for Neurodiverse Learners (NNL) project staff and faculty leaders engage in an online Community of Practice (CoP) that includes key stakeholder groups that impact efforts to make neuroscience activities accessible for everyone (e.g., faculty, students, disability service units, informal science learning programs, teaching and learning centers, diversity programs, professional organizations). CoP participants share ideas and assist in the creation and dissemination of resources to encourage others to help a broader range of students and patrons learn about universal design and accessibility in neuroscience educational settings.
CoP members take part in the following:
Identify and share ways to better serve neurodiverse students in classroom settings.
Offer strategies for recruiting a wide variety of stakeholders to participate in project activities.
Share disability-related and universal design content to be incorporated into classes.
Learn about NNL events, training videos, resources, and publications.
Identify unmet needs and useful products for the project to develop.
Provide input for a project video and related online resources.
Suggest future project activities.
 
You and your colleagues can join the STEM Educators Community of Practice by sending the following information to doit@uw.edu:
Name
Position/ Job Title
Institution
Postal Address
Email Address