Meet the NNL Staff and Leadership Team
Project staff directly work towards NNL's goals by organizing workshops and summer camps, developing opportunities and products that engage neurodiverse individuals, collaborating with high school teachers and postsecondary faculty, and creating resources to promote accessible neuroscience.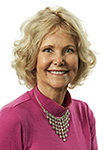 PI Sheryl Burgstahler is the founder and director of the DO-IT Center and the Access Technology Center and is an Affiliate Professor in the College of Education at the University of Washington (UW) in Seattle. Her teaching and research focus on the successful transition of students with disabilities to college and careers and on the application of universal design to technology, learning activities, physical spaces, and student services in educational settings.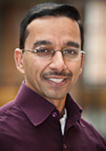 Co-PI Rajesh P. N. Rao is the CJ and Elizabeth Hwang Professor in the Paul G. Allen School of Computer Science and Engineering and Department of Electrical and Computer Engineering at the University of Washington (UW), Seattle. He is also the co-Director of the Center for Neurotechnology (CNT), Adjunct Professor in the Bioengineering department, and faculty member in the Neuroscience Graduate Program at UW. He directs the Neural Systems Laboratory located in the Paul G. Allen Center for Computer Science and Engineering. His research interests span computational neuroscience, brain-computer interfaces, and artificial intelligence as well as the Indus script and classical Indian paintings.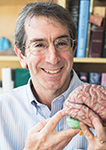 Education Director Dr. Eric Chudler will guide neuroscience and summer study activities. He is the Executive Director/Education Director of the CNT and a Research Associate Professor in the Department of Bioengineering at the UW. Dr. Chudler has extensive experience promoting neuroscience to K-12 and postsecondary students through hands-on activities, video production, books, and other.
 
Project Director Scott Bellman currently serves as program manager and project director at the Disabilities, Opportunities, Internetworking, and Technology (DO-IT) Center at the University of Washington, where he has worked for over 19 years. He is also serving as associate director of diversity at the Center for Neurotechnology. His interests include diversity in STEM education, the career development of students with disabilities, and equitable access to challenging postsecondary programs and careers. Scott is a vocational rehabilitation counselor by training. He is a licensed mental health counselor in Washington State and currently serves on the Washington State Governor's Committee on Disability Issues and Employment, where he promotes the full inclusion of individuals with disabilities and other underrepresented groups in all aspects of society.