Resources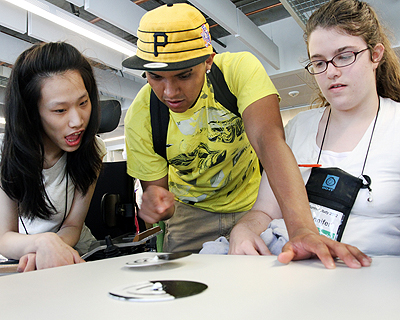 DO-IT publications and videos share strategies for applying universal design principals to student services organizations so that they are accessible to everyone, including students with disabilities. Permission is granted to duplicate these materials in whole or in part as long as the source is acknowledged. 
For Student Services Staff
Resources to help staff fully include students with disabilities in their student services.
For Trainers, Staff, and Administrators
Resources for staff and administrators who provide professional development and support campus service units in making their programs, services, and resources accessible to students with disabilities.
Interactive Campus Service Presentations
Video and interactive options for learning about accommodating students with disabilities as visitors or employees in campus service offices.