Robotics and Stress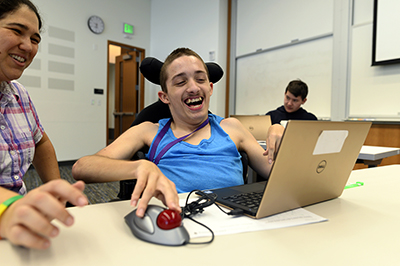 We assisted with the Robotics workshop, where we helped Scholars work together to create robots that would help teenagers manage stress. In this workshop, we discussed reasons for stress and ways we combat it and calm ourselves every day. After compiling information, we drafted ideas for social robots that we could use in our daily lives.
We used an interactive interface that allowed Scholars to design faces that they assumed would reduce stress and help other teenagers work through stress. The most common trait in each robot was that they played calming music that promoted the user to feel less stressed. Scholars were also able to give vital feedback to graduate students about their robot and how to make it both more appealing and accessible for students with disabilities.
We appreciate Maru's guidance and energetic attitude during our sessions. She was able to guide Scholars and encourage them through their problems successfully. We also thank Maya for all of her behind the scene work she did to make this workshop successful.