Curricula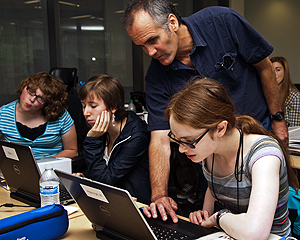 Web Design & Development
A project-based introduction to accessible web design developed for use primarily in secondary schools, grades 9-12. Frequently updated, this curriculum has been accessed by over 3,000 teachers in all 50 states. 
Distance Learning Course on Academic Accommodations and Universal Design
Curricula designed for delivery over email to faculty, staff, administrators, and teaching assistants. Topics cover universal design and accommodations for students with disabilities.
DO-IT Internet Lessons
A collection of short, instructional email messages that can be sent to precollege students to guide their exploration of the Internet.