Think Tank: Serving Veterans with Disabilities (2008)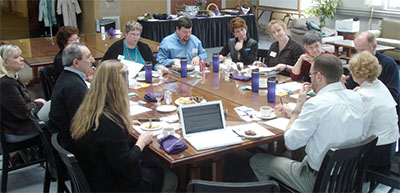 March 26, 2008
University of Washington
Seattle, Washington
The Think Tank: Serving Veterans with Disabilities was hosted by the DO-IT (Disabilities, Opportunities, Internetworking, and Technology) Center at the University of Washington (UW) in Seattle as part of its Northwest Alliance for Access to Science, Technology, Engineering, and Mathematics (AccessSTEM). The goal of AccessSTEM is to increase the successful participation of people with disabilities in STEM careers. AccessSTEM is funded by the National Science Foundation (Cooperative Agreement No. HRD0227995 in the Research on Disabilities Education Program within the Division of Human Resources Development).
Higher education institutions are beginning to experience a rapidly growing number of veterans on their campuses. Employers are also receiving more job applications from veterans. Many of these veterans have disabilities.
The purpose of the Think Tank was to identify ways existing programs can collaborate to improve veterans' access to post-deployment training, education, and careers.