Agenda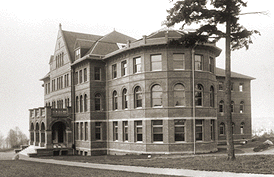 12:00-2:30pm
Overview
Sheryl Burgstahler, Ph.D., DO-IT Director
Introductions
Discussion
What are the unique needs of veterans with disabilities with respect to college and career success?
What interventions might contribute to their success?
What might we build into our grant proposals to support veterans in pursuing college studies and careers? How might we work together?
Who are the key stakeholder groups?
How should members of the Serving Veterans Think Tank proceed in working with stakeholder groups?