Persevering to Success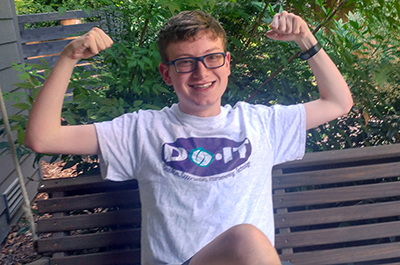 I was born with several congenital heart defects that required me to have several open-heart surgeries starting when I was just ten weeks old; while I have no further surgeries scheduled, it is still a constant thing on my mind. I also have been diagnosed with autism spectrum disorder. This means that my communication skills are not the best, and I have a hard time concentrating for long periods of time. Because of this, I take a course at my high school that provides me space and time to concentrate and work on assignments, projects, and tests for school. 
I have been able to overcome my struggles several times and accomplish my goals and not let my disability take control of my life. In sixth grade, I won my school's Brian Foote award, which is for persevering through tasks and overcoming difficulties. In eighth grade, I won the Kyle Keys award for outstanding courage. I have also been able to maintain a 3.83 GPA for high school, as well as be the news editor of my school's newspaper, which has inspired me to be a journalist and has introduced me to many great friendships.
I have been able to overcome my difficulties throughout my entire life, as well as make many close friendships. My family is very supportive of me. I believe that many of my goals are within reach, and I will continue to persevere until I am able to reach them.