October Edition of DO-IT News Out Now
Tuesday, October 29, 2019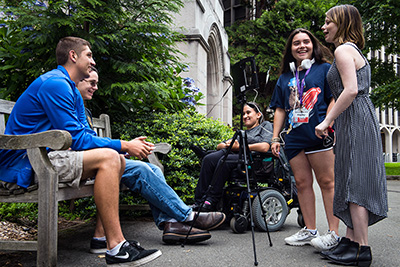 The latest issue of DO-IT News came out this week. This issue shares updates on our programs and resources. Including the experience DO-IT's Phase I and Phase II scholars, the Trailblazer Award Winners and much more surrounding the intersection of disabilities and technology.
Are you a participant or mentor and want to share in DO-IT News? Let us know! Interested in receiving DO-IT News right into your inbox each quarter? Sign up online!
Want to fund these and similar endeavors? Visit our donation form here.