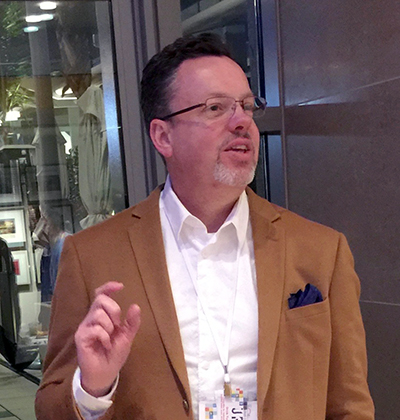 Erik Russell, Director of Programs at the Computing Research Association (CRA), is the 2019 winner of the AccessComputing Capacity Building Award.  The award recognizes individuals whose work and accomplishments have changed the way the world views people with disabilities and their potential to succeed in challenging computing careers and activities. At the CRA, Erik primarily works in the development and management of programs that promote diversity and inclusion in the computing field. Since 2012, he has always made sure that disability was included in the conversation about diversity and inclusion at the CRA.
When the CRA's Distributed Research Experiences for Undergraduates (DREU) program expanded to include other underrepresented groups besides women, Erik helped make sure that undergraduates with disabilities were eligible for the program and helped draft a memorandum of understanding with AccessComputing that allowed AccessComputing staff help in the matching process for undergraduates with disabilities and mentors. When the CRA started the new Graduate Cohort for Underrepresented Minorities and Persons with Disabilities (URMD), Erik helped to make sure that graduate students with disabilities were eligible for that program. Erik represents the CRA as an AccessComputing Organizational Partner.
We are thankful to Erik for his partnership over the years.