Join our New Community of Practice on the Advancement of Women with Disabilities in STEM Faculty Positions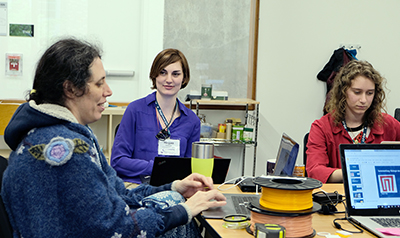 We invite you to engage with our newest program, AccessADVANCE! A collaboration between the North Dakota State University and the University of Washington funded by the National Science Foundation, AccessADVANCE aims to to increase the participation and advancement of women with disabilities in academic science, technology, engineering, and math (STEM) careers, including faculty positions. This project will run for at least five years.
AccessADVANCE will increase understanding of the issues related to this understudied and often marginalized group that will lead to the identification of effective interventions with the potential to systematically address issues impacting the career advancement and success of female faculty with disabilities. 
"In higher education, it is often assumed that a person with a disability is a student. We look forward to advancing conversations that remind people that people with disabilities are present throughout academia," Burgstahler said.
Learn more about our program on our AccessADVANCE website, including meeting our leadership team, learn more about our project plans and goals, and ways you can get involved. We are currently inviting all who are interested to join our Community of Practice, where we will discuss issues related to female faculty with disabilities and update the community on future planned events. Read more about our program from our press release.