Further Communication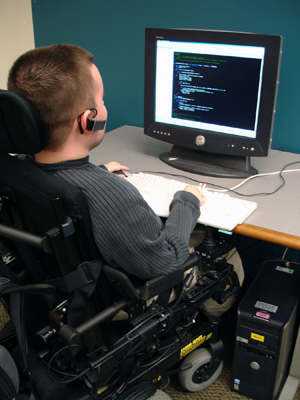 The STEM Educators Community of Practice (STEMed CoP) is populated with STEM K-12 and postsecondary educators and administrators interested in promoting the success of students with disabilities in STEM courses and careers. Participants:
gain and share knowledge and help identify issues related to the under-representation of people with disabilities in STEM fields
introduce AccessSTEM staff to administrators of professional STEM organizations so that staff can help these organizations make their websites accessible, their conferences accessible to attendees with disabilities, and their conference programs inclusive of disability-related topics
help plan, attend, and/or recruit others to attend CBIs
identify STEM events that students with disabilities might be invited
discuss how to include accessibility topics in STEM curricula
provide connections with STEM faculty and industry for internships
help AccessSTEM staff target articles to STEM publications
Interested individuals can join the STEMed CoP by contacting doit@uw.edu.
To communicate with DO-IT staff, send an email message to doit@uw.edu.
DO-IT
University of Washington
Box 354842
Seattle, WA 98195-4842
doit@uw.edu
www.uw.edu/doit
206-685-DOIT (3648) (voice/TTY)
888-972-DOIT (3648) (toll free voice/TTY)
206-221-4171 (FAX)
509-328-9331 (voice/TTY) Spokane
Founder and Director: Sheryl Burgstahler, Ph.D.
Program Manager: Scott Bellman
---