DO-IT Scholar Joins U.S. Paralympic Swimming Team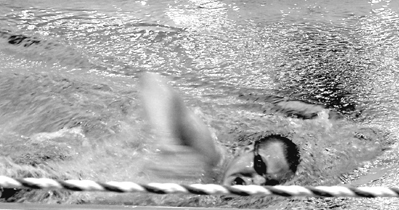 Justin prepares for his trip to Athens.
When 2003 Scholar Justin started swimming as part of his physical therapy regimen, he never thought that it would lead him to the Olympics. But that is exactly what happened. In April 2004, six years after Justin began swimming competitively, he qualified for a spot on the men's paralympic swim team and will compete at the Summer Games in Athens, Greece, this September. Justin practices an average of five hours per day and competes on both his high school swim team and with the WAVE Aquatics competitive swimming program. Next year, Justin will finish his senior year at Lake Washington High School, where he has been appointed captain of the swim team. He will also continue to compete with the U.S. national swim team at both national and international events.