DO-IT Partners in the NCCSD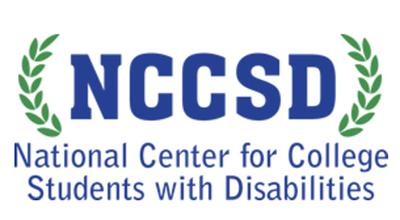 The DO-IT Center is partnering with the University of Minnesota's Institute on Community Integration (ICI-UMN), the Association for Higher Education and Disabilities (AHEAD), and other organizations in the implementation of the National Center for College Students with Disabilities (NCCSD), which is funded by the US Department of Education. This new Center continues and expands practices employed in the current Center by the same name, which has worked for five years as the only federally-funded national center in the U.S. for college and graduate students with any type of disability, chronic health condition, or mental or emotional illness. 
At the Center you can access the NCCSD Clearinghouse that has information like Finding a College, Paying for College, Handling Problems at School, and much more. There are lots of resources for students, families, high school and college faculty and staff, researchers and policymakers. A current project that the NCCSD has undertaking is the development of training for postsecondary faculty to help them effectively teach students who have disabilities in their on-site and online courses.