AccessINCLUDES: Accessibility and Disability in the INCLUDES National Network Conference (2019)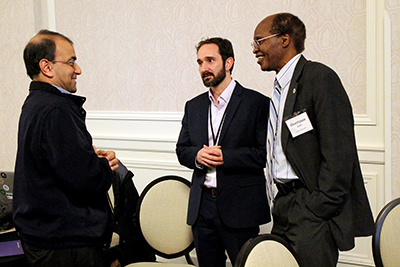 Proceedings of an AccessINCLUDES Conference
February 20-22, 2019
Seattle, WA​
AccessINCLUDES, funded by the National Science Foundation (NSF), links to the NSF INCLUDES (Inclusion across the Nation of Communities of Learners of Underrepresented Discoverers in Engineering and Science) Network by sharing knowledge and results from other NSF disability-focused projects and their network organizations in order to make the INCLUDES Network better prepared to
address disability-related issues in their research (e.g., design interventions to be accessible; recruit, support, and report outcomes for participants with disabilities);
make meetings, trainings, courses, and other project activities welcoming and accessible to individuals with disabilities;
design project resources and products to be accessible to individuals with disabilities; and
develop durable, new collaborations between multiple stakeholders and organizations that lead to future innovative projects and resources that are inclusive of individuals with disabilities.
AccessINCLUDES activities include creating a community of practice and hosting multiple webinars and online trainings in pursuit of these initiatives. This event aimed to bring together a community to share knowledge on a plethora of disability, accessibility, and universal design concepts and find community in the INCLUDES Network.