20+ Accommodations That You Might Not Know About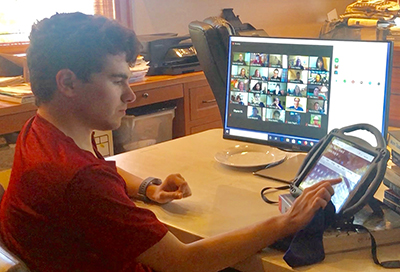 When making a transition from high school to postsecondary education, there are a lot of things to accomplish before the start of the year. To help with the overwhelming change you are about to embark on, this is a guide of possible accommodations targeted at those who have learning disabilities. When advocating for accommodations with your campus disability services case manager, they might ask you to explain why these accommodations might be beneficial for your academic success. Be prepared to think about why each accommodation could help you reach your full potential. 
Below I have provided examples of accommodations for people who are neurodiverse, many benefit other people as well.
In-Class Accommodations
To understand which accommodations might be useful for you, make a list of challenges you might encounter in a class environment. 
Captions and transcriptions 

Priority registration 

Recording lectures

A computer for in-class assignments and note taking 

Extra time for in-class or quick turnaround assignments 

Access to professors' notes and PowerPoints 24 hours in advance  

All PDFs and in-class material are accessible via a screen reader or other forms of accessible technology

Textbooks in audio formats 

Note taker 

Credit reduction

Loaned accessible technology 
Testing Accommodations
Think of past testing experiences and consider which style of tests you received higher grades on. Was it the environment, the content, the style, or the professor's grading style? 
Extended testing time 

Testing in a quiet or isolated environment

The ability to type your test answers onto a computer and use grammar checking software

Foreign language or culture course substitution

A reader or transcriber 

Not being marked down for grammar errors 

Use of a fidget tool 
Housing Accommodations
Dorms are your home away from home and should feel like a safe place. Think about what aspects are important and needed for you to feel relaxed and succeed.
Single room request

A quiet-specific dorm or hall

Priority choice in roommates

Transparency with dietary restrictions (including smell or texture)