What We Liked During Summer Study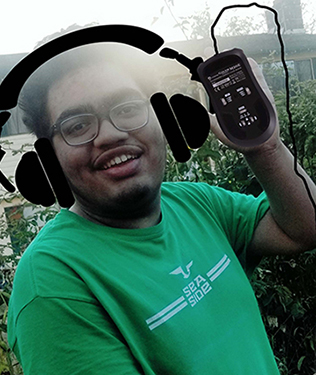 Alex D.
One of the things I enjoyed from the DO‑IT Scholars program was the neuroscience presentation by Dr. Chudler. I thought that the stem cell research was very interesting and I wonder how far it will progress in the future. Another thing I liked was learning about web design, where I was able to code part of a website using HTML. 
Warren
One of the things I liked best during Summer Study was getting to work with Lindsey (a 2014 Scholar) who just graduated from the UW with a degree in animation, which is one of my dreams. She helped me figure out how to find good photos and use PowerPoint to create an image collage and merge them to make a cool new design. Together we finished a picture of me with headphones and a mouse, which was cool.