Tips on Moving Your Course or Resource Online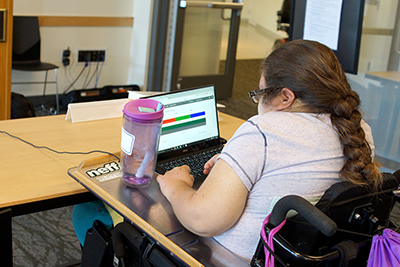 As more things are moving online during these current times, the Department of Education has released a webinar announcing the protection of students' civil rights and promoting web accessibility for students with disabilities for schools utilizing online learning during the Coronavirus (COVID-19) outbreak. They also released a fact sheet for education leaders on how to protect these civil rights and to ensure students stay safe and secure. 
All courses and resources need to be made accessible to users with disabilities. To help with this transition, visit the Accessible Technology page from the University of Washington.
If creating accessible content is new to you, start with the UW's Getting Started page. It features baseline tips, resources, and knowledge on how to make your websites, documents, and videos accessible. DO-IT and AccessComputing's own Terrill Thompson also created a document that features advice on creating an accessible website called 30 Web Accessibility Tips.
Furthermore, if you are looking for a short list of guidelines for getting started on designing and teaching an accessible online course, check out 20 Tips for Teaching an Accessible Online Course. This document can also be downloaded in an accessible PDF version—which people often prefer for printing. However, many PDFs people make can be inaccessible unless gone through the process to make them accessible. One solution can be posting all content on an accessible HTML page and then to link to the inaccessible PDF. If you are hosting discussion sections or meetings, we also recommend reading Accessibility and Universal Design of Online Meetings.
Students may also struggle to change the way they are used to learning when switching to online classes. DO-IT Students with disabilities may want to adopt specific strategies for learning as they transition to online courses. Many students with disabilities have shared their experiences and recommendations for online learning; DO-IT shared these tips in their publication Online Learning Strategies for Students with Disabilities.
DO-IT will continue to update and add resources to this page as they arise, and we are working diligently to make sure we are offering updated resources and helping as many educators as possible.