Scott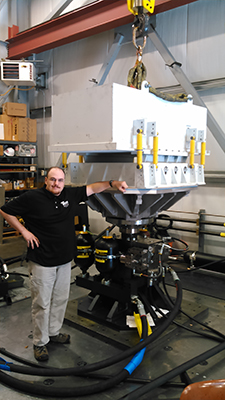 My name is Scott, and I graduated from Washington State University in 2013 with my bachelors of science in mechanical engineering. Reaching this goal took about nine and a half years at four different schools, which included a technical college, community colleges, and a university. I stayed in school because of the rocky economy, and this allowed me to explore new fields. Once I finally got my bachelors degree, I also had three associates degrees and several certificates on the side. I am currently considering going back to school part time to get a bachelors of science in electrical engineering, or possibly get a masters of science in mechanical engineering.
Although I have ADHD (attention deficit hyperactivity disorder), I've managed it well since high school. I don't mention having ADHD to anyone at my current job, nor did I while I was in college. I have been able to manage my ADHD without using medication or using accommodations in school. I consider having ADHD to be both a strength and weakness. It has granted me the capacity to hyper focus on things I am truly interested in, but if I am not interested in something, I find my attention elsewhere.
Through the years of school, I found several strategies that helped me succeed. I learned what methods were most effective for me through trial and error. Music has been incredibly helpful; I have always been able to be more productive with music in the background. In school, I tended to learn best from reading the textbook and looking at example problems since most of my classes were math- based (e.g., calculus, physics, thermodynamics). Most of the time I found the lectures to be tedious and frustrating, so I preferred to learn from the textbook. Writing assignments were always a struggle for me. Ideas would come to me when I was doing something else, but sitting in front of a blank computer screen was the most unproductive thing I could do. I found talking about a writing prompt helped. Taking notes requires listening, reading, and writing at the same time. I found I can take notes with my laptop more efficiently using a simple text editor so I don't get distracted with spell check or auto-formatting. I also watch videos on YouTube and Khan Academy. Hearing a different explanation or rewatching a video multiple times can help me understand.
If I could give some advice to someone like myself, I'd suggest going to community college before attending a university. Try to learn more about the field you are going into beyond what is being covered in your classes, and then once you have your degree you will have a grasp on what you actually want and can do with it. Join a club at your school that is connected to your field, which can make your resume significantly stronger. Lastly, get a summer internship or two, so you can find out what specifically you are interested in and where you can excel most in the field while continually building your resume.