Ryan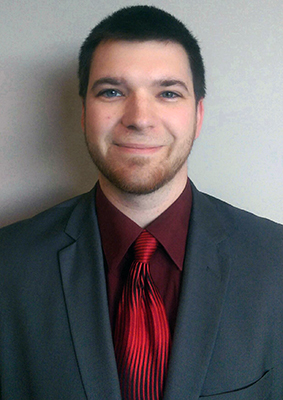 My name is Ryan, and I am a graduate student of Biomedical Engineering at Wright State University. I have a community that has supported me since before I realized I had a disability. I was having problems at work and difficulty working towards my associate's degree. When I was ready to give up on school all together, my boss saw how smart I was and told me not to give up. He encouraged me to get tested for a learning disability to see if there was anything going on that I did not know about. After going through the tests and diagnosis, my psychologist suggested several accommodations to help with school and gave me pointers to help at work. With those accommodations—books in an audio format, double time on tests, and a private room to take tests—I finished up my associate's degree and started an accelerated program for my bachelor's and master's. 
When I came to Wright State, I immediately felt welcome since there was a true community for people with disabilities. Wright State has a reputation for being disability friendly, and I certainly found this to be true. There were sports, activities, and mentors for people with disabilities. These all made a difference, especially access to mentors. Every mentor I have had has made a huge difference for me, from the boss that suggested I get tested to the mentors at Wright State. The mentors at Wright State continue to help me, remind me of my strengths, help me when I struggle, push me forward, and go the extra mile to make sure I am being the best I can be. Much of what I have accomplished would not have been possible without mentors helping and guiding me.
In order to give back to the community, I have become a peer mentor this year for another student with a disability. I hope that I can guide him and help him, like the many mentors that have supported me. With my unique view as a person with a disability, I hope to use my biomedical engineering expertise to make a difference in people's lives and to maybe make it a little easier for a person with a disability to go further than they ever thought possible.