Reports from Panel Discussions (Access to Computing in Higher Education: Capacity Building for BPC Projects 2010)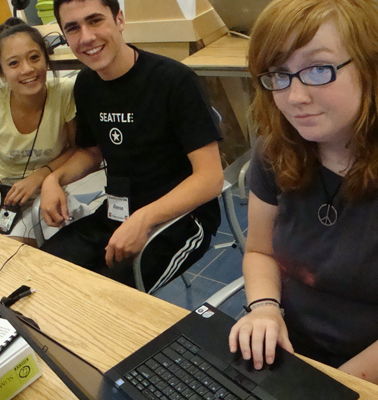 Our Paths to Computing-Rich Careers
IT students from the University of California, Los Angeles and a faculty member from New Mexico State University shared their experiences and insights into pursuing a computer science career as a person with a disability. Some panelist comments follow.
An education takes hard work and effort; use all of the resources at your disposal to help you succeed and keep your academic goals in sight.
Enlist the support of family and friends in your educational pursuits.
Choose your career based on your interests as well as career opportunities.
Don't focus on what you can't do, focus on what you can do.
When you are choosing a school, be sure to look at the physical accessibility of classrooms and the campus.
When looking at campuses, be sure to meet with the disability services office to see how helpful they are with accommodating students.
Note takers and one-on-one assistants can be helpful for people with certain disabilities.
Ask if the disability services office provides exam proctoring, which may provide extra time for test taking.
On your campus visit, check out the computer labs and ask if they provide assistive technology, such as one-handed keyboards, voice dictation software, scanners, and other tools for student use.
Research other local organizations, such as rehabilitation offices, to see if they can provide assistance.
Talk to your advisor to ensure you are taking the correct courses to graduate on time.
Make it a priority to initiate and maintain direct contact between yourself and faculty members; consider this type of initiative crucial for students with disabilities.
Don't let your disability get you down; everybody has some form of disability.
Anything is possible; think of the possibilities. Have a vision of success.