Renowned Disability Rights Activist and Role Model to Speak August 1 at UW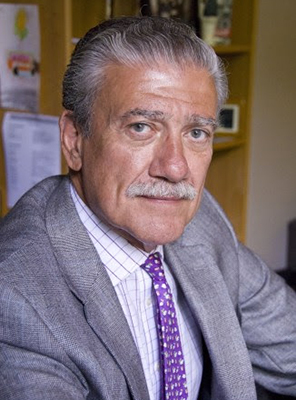 Come engage in a thought-provoking exploration of the disability civil rights movement led by one of our nation's most prolific and celebrated advocates for people with disabilities, John Kemp. He will share personal insights in his talk "Then and Now: People with Disabilities and Our Pursuit of a More Equitable World." Discover the parallels between this movement and others that improve our world by more fully engaging people with diverse talents and perspectives.
Kemp is a renowned disability rights leader who co-founded the American Association of People with Disabilities. He also has partnered with, worked for and served as board member, chair and CEO of leading disability organizations. He is the fourth President and Chief Executive of the Viscardi Center, a network of nonprofit organizations that provide services that educate, employ and empower children and adults with disabilities. Kemp, who uses four prosthetic limbs, has been a role model for disability rights and an ally of DO-IT and other organizations that serve to create a more inclusive world. His many awards include the Dole Leadership Prize from the Robert J. Dole Institute of Politics at the University of Kansas, joining a group of international recipients that includes Nelson Mandela. A law school graduate, Kemp also has mentored DO-IT Scholars.
This exciting presentation and discussion is funded by the UW's DO-IT Center in celebration of the end of its 25th year in increasing the postsecondary and career success of individuals with disabilities and making physical spaces, instruction, student services and technology more welcoming and accessible to everyone.
Event details: Wednesday, August 1, from 1:30 p.m. to 3:00 p.m. in the HUB Lyceum. Please Register for this free event.