Partner with AccessISL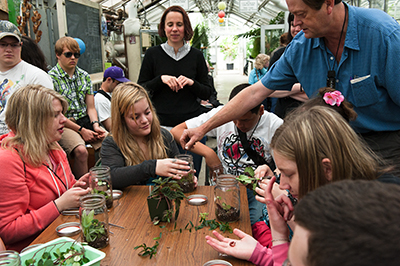 We are looking for educators and students interested in informal science learning (ISL) and programs focused on ISL to partner with us on making STEM more accessible to, welcoming to, and usable by all, including those with disabilities.
We are primarily focusing on two objectives: increasing the knowledge, skills, and actions of museology faculty and ISL personnel and educators to make ISL programs, facilities, courses, and resources more welcoming and accessible to participants with disabilities and embed relevant practices within their work; and increasing the knowledge and skills of postsecondary STEM students with disabilities and museology students to advocate for ISL offerings that are welcoming and accessible to everyone, including those with a wide variety of disabilities, and to encourage individuals with disabilities to pursue careers in ISL.
If you are interested in learning more or partnering with us in our endeavors, please reach out to us at Scott Bellman online at swb3@uw.edu.