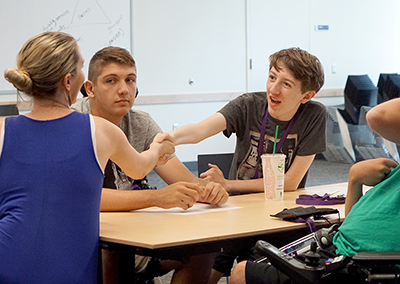 The UW Career & Internship Center
The Career & Internship Centers on each UW campus help students learn about majors, careers, and the labor market. Career counselors are available to help with resume development and improving interview skills. Visit their website to find out more.
UW Career & Internship Centers utilize the web-based system Handshake to manage job and internship listings. Find out more about featured jobs and internships.
The Career & Internship Center has a resources section with information specific to people with disabilities. Use the "Students With Disabilities" filter for the best results.
Resume Book
UW Career Services hosts a resume book that is available to employers who are looking to hire candidates with disabilities. It's available for students and alumni of all three campuses.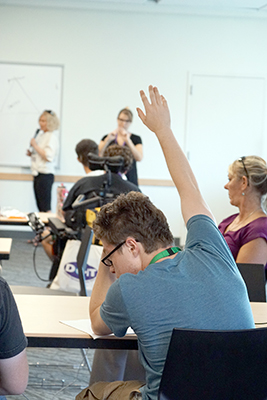 Career Fairs and Events
iSchool Career Fair
Tuesday, April 9, 2019, 2:30 – 4:30 pm
Location: HUB North Ballroom, Seattle campus
Learn more here
Startup Job Fair
Wednesday, April 10, 2019, 4:30 – 7 pm
Location: Intellectual House, Seattle campus
Learn more here
Marketing and Communications Job & Internship Fair
Thursday, April 11, 2019, 1 – 4 pm
Location: Mary Gates Hall Commons, Seattle campus
Spring Job & Internship Fair
Thursday, April 18, 2019, 1 – 5 pm
Location: HUB Ballrooms, Seattle campus