The Medical and Social Models of Disability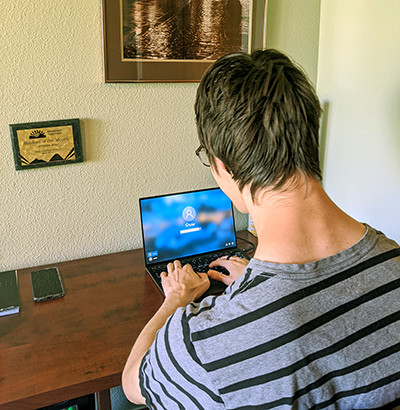 One of my favorite sessions during Summer Study was called "Nothing About Us Without Us! Disability Identity." It was a super fascinating and engaging session that especially taught me about two different models of disability. You may be thinking, "Wait, there's more than one?" Welcome to the same learning experience I had!
The presenter was Kayla Brown, a DO-IT staff member. She introduced us to the medical and the social model. The medical model, as she described, presented "disability is a 'problem' that exists within the person and the goal is to 'fix' the person." This model has been used historically as the system of how to view people with disabilities, but it can perpetuate ableism and harmful ideas.
The social model on the other hand, "recognizes that disability and impairment are two separate things. A disabled person is a person with an impairment who experiences disability. Disability is a social construct created by barriers within institutions, attitudes, stereotypes, and inequality." This model does not perpetuate the idea of "fixing" disability and promotes progress and accessibility from the beginning.
These two models are very important to me and the history of how we treat and view people with disabilities.