Maya Israel Wins the 2023 AccessComputing Capacity Building Award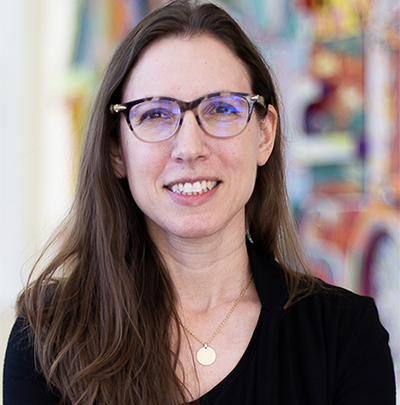 The winner of the 2023 AccessComputing Capacity Building Award is Maya Israel, associate professor of educational technology and computer science (CS) education in the School of Teaching and Learning at the University of Florida. She is the research director of the Creative Technology Research Lab, where she supervises students and postdocs. 
For the past ten years, Maya has been a beacon of light, through her research and advocacy, in helping the CS for All community make computer science more accessible and welcoming for K-12 students with disabilities. Her research provides evidence that Universal Design for Learning (UDL) principles can be applied to computer science education to make it more inclusive for all students. Her advocacy has been influential in the creation of CS teacher standards that focus on equity and inclusion of all students including those with learning disabilities. The CS for All community has benefitted from her persistent and wise advocacy for students with disabilities in CS education.