Let's DO-IT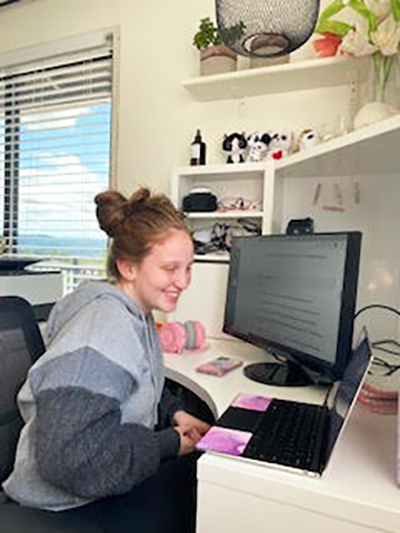 At first, I wasn't sure what the DO-IT Scholars program was really all about. However, after starting it, I got to learn about so many cool new thing including different disabilities, accommodations to help, and how to advocate for myself. 
The DO-IT Scholars program is great because I've met so many people who are like me and have a disability. It makes me feel not alone. It's nice to have people understand what I go through and their support makes me feel happy. 
I've learned that I have the right to ask for accommodations that I need to help me in school and in life. I have the right to be like everyone else and get the same opportunities to learn and do the things that I like. 
Lastly, I've learned that it's important to advocate for yourself because if you don't speak up, you won't get your needs met. DO‑IT has taught me so many different ways to help me succeed!