"Huskies for Neurodiversity: Get to Work!" Event Features Neurodivergent Panelists Discussing Experiences Navigating from College into Careers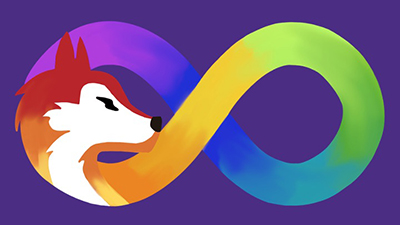 A hybrid in-person/online panel event will explore the transitions of neurodiverse individuals from higher education into the workplace in a variety of fields. The event, "Huskies for Neurodiversity: Get to Work!" will take place Thursday, April 14, from 6:30 to 7:30 p.m. PST in HUB 250 and will be simultaneously livestreamed via Zoom. RSVP online to register in advance for the event.
Hosted by the 2021 – 2022 Husky Seed Fund award-winning student group Huskies for Neurodiversity, the discussion will include panelists living with conditions such as ADHD, autism, and dyslexia—and with work experiences ranging from starting a business to working as a doula to being employed in the library sciences and as a museum curator. An online event flyer provides further event details, panelist bios, and a QR code for registering for the event with a mobile device.
Organizers are encouraging students and faculty of "ALL backgrounds and knowledge levels on disability to attend." Attendees will have opportunities to participate in small-group discussions, hear panelists' perspectives on questions from the hosts, and ask panelists about their experiences and perspectives in an open Q&A session.
The "Get to Work!" panel event was made possible through funding from the Husky Seed Fund and with support from ASUW Student Disability Commission and the DO-IT Center. Those with further questions about the event or with accessibility requests for attending can contact huskies4neurodiverse@gmail.com.
An article about this event was also featured in The Daily.