How to Use this Book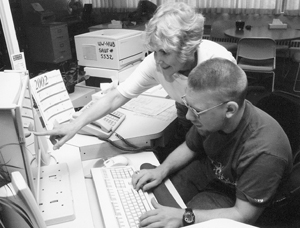 This book is designed for use by a parent, guardian, teacher, or program administrator searching for strategies to help young people with disabilities gain the skills they need to lead successful, self-determined lives. Specific guidelines are included for setting up and supporting a mentoring community on the Internet. If you do not have access to the Internet at home or school, explore Internet access options at your local library. Once the technical aspects of the community are dealt with and the participants identified, the electronic community administrator should choose mentoring tips and online activities that are appropriate for the people with whom they work. Although the online activities are presented in a logical order, they can be used in any order appropriate for the target audience.
Completing the activities presented in this book will help precollege students with disabilities identify their strengths and challenges and develop skills for success in all areas of their lives. If you are not in a position to create and support an electronic community, consider using the activities in a classroom, computer lab, summer program, or other setting, with or without computers. Activities can be completed independently but are more stimulating when a young person works with a fellow student, mentor, or other adult. In a group with their peers, even reluctant learners choose to participate. Sharing responses and ideas in a small group stimulates a rich discussion once participants realize there are no right answers and everyone's opinion has value.