How Can We Evaluate Our CBI?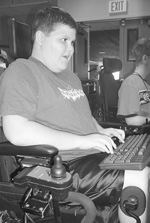 The AccessCollege team has developed two evaluation instruments that you might consider using for your CBI.
The first one, titled Pre- and Post-Test for Professional Development, can be printed as a two-sided handout. Ask participants to fill in the front side at the beginning of the CBI and the back side at the end.
The second one, Evaluation of Professional Development, is a shorter, post-only evaluation instrument that is particularly suitable for short CBIs.