DO-IT Programs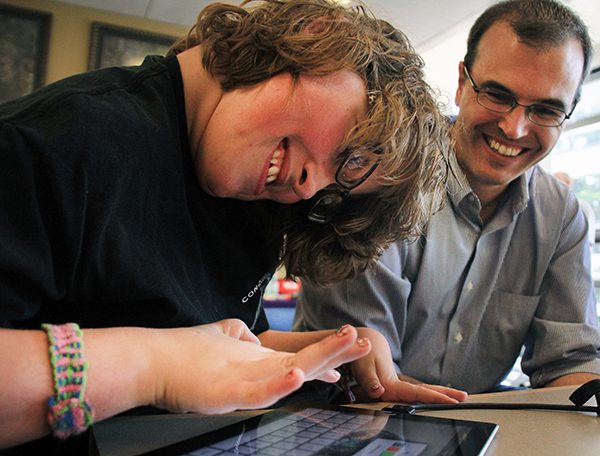 DO-IT has undertaken dozens of specific programs. Current endeavors, including those summarized below, are described at www.uw.edu/doit/programs.
DO-IT Scholars
The DO-IT Scholars program has engaged more than 500 high school students with disabilities in pursuing college and careers and developing leadership skills. These "doitkids" are encouraged and supported by project staff and successful students and professionals with disabilities as they engage in internships and other work-based learning activities, residential summer programs, conferences, and online forums.
AccessComputing
Partnering with stakeholders nationwide, AccessComputing helps students with disabilities successfully pursue degrees and careers in computing fields and increases the capacity of institutions and companies to fully include people with disabilities in computing courses and careers, thus improving these fields with the expertise and perspective of this underrepresented group.
AccessSTEM
AccessSTEM helps students with disabilities succeed in science, technology, engineering, and mathematics (STEM) and succeed in college studies and careers in STEM as presented in the Critical Junctures model.
AccessEngineering
Partnering with engineering faculty, professional organizations and students nationwide, AccessEngineering increases the participation of people with disabilities in engineering academic programs and careers and the inclusion of disability-related topics in engineering curriculum.
AccessERC
AccessERC works with Engineering Research Centers (ERCs) nationwide to increase the engagement of people with disabilities and the inclusion of more accessible activities and resources.
AccessCyberlearning
AccessCyberlearning fosters synergistic and lasting relationships among researchers, technology developers, and instructors to promote more inclusive online learning.