DO-IT Opportunities and Experiences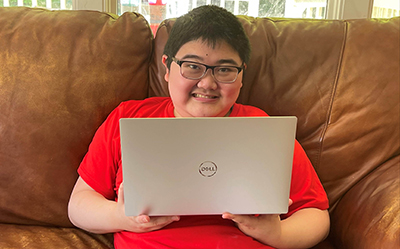 During DO-IT Summer Study classes, I have learned many skills including web design, communication, and college life preparation. For example, what I learned about college life preparation is that you have to learn skills on your own in order to find a successful life in college, and that you must advocate for yourself. 
The most exciting thing I experienced in the DO-IT program was meeting people who have similar interests. The most challenging part of the DO-IT program to me was developing codes for website design. Specifically, I added details to the About HTML page, Evening HTML page, Newsletter HTML page, Photo Gallery HTML page, Meet Our Scholars HTML page, Contact Us HTML page, and created a section heading. I also developed my own personal web page using Visual Studio Code. I am passionate about coding that will benefit people's access and make life easier for them. Regardless of the background and physical conditions of the individual, coding can make everyone's dream come true.
I am so thankful for the opportunities and experience I have received from the DO-IT Scholars program. They will enable me to succeed in college academically and socially.