Brandon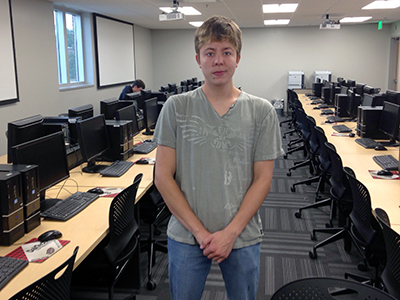 One in every sixty-eight kids in the U.S. has an autism spectrum disorder; I am one of those kids. I was born with Asperger's, a form of autism which causes me to misunderstand social cues that others would easily pick up on. This has made it hard for me to make friends and maintain relationships. Thankfully, I have had a great support group to help me deal with issues that stem from my disability.
My parents have helped me in more ways than I can count. They taught me how to interact with others, maintain healthy friendships, and interpret social cues. Along with my parents, I have had help from many teachers at my high school in West Fargo, North Dakota, especially my case manager, Melissa Uetz. They helped me integrate into high school life and connect with my classmates. With their help, I was able to connect with others by learning how to control my anxiety, how to respond to different types of people, and what people expect in a friendship.
These skills will be especially useful as I graduate from college and enter the workforce in electrical engineering. Since I was young, I have always loved science and technology. I am ambitious and my mind has always been full of inventions that the world has never seen before. I used to create all kinds of unique gadgets and products, I even had my own website for a while. Thankfully, my family supported me as I engaged in these projects, even though it often included turning the house into a disaster zone. I want to use my electrical engineering degree to travel the world and help developing countries become better. I would also like to start my own company that creates new and useful electronic devices.
Anyone on the autism spectrum should have faith that they can work to develop skills that will help them be successful. One of the best things to do is to get out of your comfort zone. You can go to parties and social gatherings to practice being around people. Try to do things that you wouldn't normally do and push yourself until you achieve your goal.