Be "LinkedIn" to Accessibility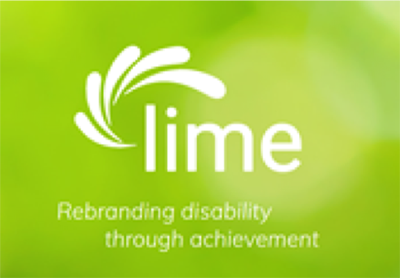 Various steps in your career journey, such as resume building, job hunting, or applying for internships, can feel overwhelming in the ever-changing job market.
LinkedIn has become the Facebook of professionals and Lime is the LinkedIn of accessibility. Lime Connect considers itself a "global not-for-profit organization that's rebranding disability through achievement."
Lime's platform was developed to increase accessibility within the job searching platforms. One of the many examples on how they increase accessibility is by using a dyslexia-friendly font called  Dyslexie. With one click of a button, the website will switch all its fonts to Dyslexie, making it easier for word processing.
Creating a profile on Lime Connect can outline valuable information to have in a resume. This is a place to keep track of achievements and past experiences, which are useful when needed to specialize your resume. You even have the option to not publish your profile, if you prefer privacy. If you already have an existing LinkedIn profile, (which is a career tool I highly recommend), you can also link it to your Lime Connect profile.
Lime Connect offers a variety of free professional development webinars. These webinars focus on a variety of topics such as career development and disability in the workplace.
One recent webinar called Strategies for a Successful Internship explained how to talk about your disability at work and how to get the most out of your internship. Another webinar called A Discussion on Mental Health: Strategies for Navigating the Workspace, was hosted by Katherine Switz, the Founder and Executive of the Many Minds Collaborative and The Stability Network. Katherine shared her story and the strategies she uses in the workplace. Lime Connect also offers online career counseling and coaching appointments.
After sending in a job application and resume, the last step is the interview. The interview is often the most anxiety-inducing part of the application process. The best way to tone down your anxieties is through practice. Lime offers mock interviews to prepare yourself.
The mock interviews are tailored to various types of careers. These interviews last about 30 minutes and have about 11 questions. Before an interview, it is always good to practice and think about the possible questions you might be asked. Using these tools will allow you to feel more confident when you go into a real interview.
Applying for internships, jobs, and career-building programs is hard. Every week it seems I am editing or remaking a resume. Putting yourself out there is awkward at first, but Lime Connect is a resource that can help ease that transition.
Remember that DO-IT is also a great resource. DO-IT staff are happy and available to help guide you to success. DO-IT staff can give you resume feedback or interview prep. You can also reach out to the DO-IT community for general advice and tips or just to share your success!