Apply to DO-IT Programs for High School Students!
Tuesday, January 19, 2021
A new year brings along exciting new opportunities. Right now, DO-IT is actively recruiting students for two of our programs for High School students, the DO-IT Scholars Program and Neuroscience for Neurodiverse Learners. To learn more about these programs and apply, read the descriptions below.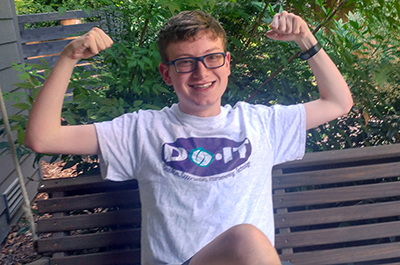 DO-IT Scholars
DO-IT Scholars has an in-depth program that has been going on for over 25 years. For this unique and engaging program, we are seeking students who are
are sophomores or juniors in high school in Washington State;

have an aptitude for and interest in attending college;

have any disability such as, but not restricted to, mobility impairment, learning disability, sensory impairment, or health impairment; and

are motivated to participate and interested in interacting with other students with a variety of disabilities.
DO-IT believes in creating equal access to secondary education by utilizing accessible and adaptable technology. DO-IT Scholars are loaned computers and adaptive technology to participate in year-round virtual mentorship and the resources to successfully navigate in educational and virtual opportunities. 
For three summers, DO-IT Scholars are usually invited to live at the University of Washington, Seattle Campus for one-to-two weeks; however, this year, we are running an exciting three-week program online! Students will be challenged to learn more about independence, career opportunities, self-advocacy, and adaptive technology in college simulated courses. Students will meet mentors with various disabilities and make lifelong connections through activities ranging from karaoke night to dances to movie nights. We believe that change comes from our scholars' empowerment and investment and allows them to create their desired change. 
Students are encouraged to work on and submit their applications in the fall and winter. Applications received before January 30, 2021, will receive the highest priority. Applications received after will be considered on a space-available basis.
To learn more about the program and how to apply, visit the DO-IT Scholars website.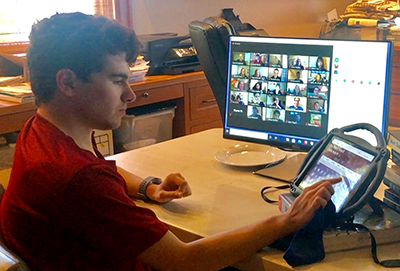 NNL 
DO-IT is proud to announce our new program, Neuroscience for Neurodiverse Learners (NNL). This past year we virtually held our first NNL summer program with great success. NNL provides a space for neurodiverse students to engage with fellow neurodiverse students and mentors who share their passions for neuroscience. We are looking for students who 
Identify as a neurodiverse learner (defined as those with academic challenges related to conditions such as dyspraxia, dyslexia, attention deficit hyperactivity disorder, dyscalculia, autism spectrum disorder, and Tourette syndrome).

Have aptitude and interest in attending college.

Currently be a high school sophomore, junior, or senior.

Commit to program participation. 

Be a citizen or permanent resident of the United States and its possessions.

Have access to a computer and internet connection to use video conferencing tools.

Complete the online application.
NNL features both a summer and a year-round program. The two-week summer program works with the University of Washington's Center for Neurotechnology (CNT) to create engaging presentations and workshops about neural engineering to provide basic preparation for college studies in STEM subjects and future STEM careers. Students will also be given the opportunities to work on their college preparation, communication skills, and grow their network. They will be able to meet and receive advice from mentors. Throughout the school year, we continue to offer workshops about neurodiversity, neuroscience, college readiness, and social events. 
Applications for both programs are currently accepted on a rolling basis. There is no cost to students accepted into this program.
To learn more about the program and how to apply, visit the NNL website.
For any assistance or information on applying for Scholars or NNL, please contact us at 888-972-DOIT (voice/TTY) or email tamitha@uw.edu.