Ambassador Receives Disability Studies Program Award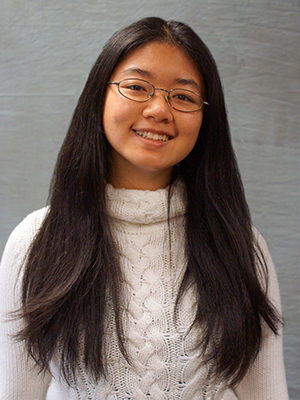 Last June, the disability studies program at the University of Washington (UW) presented the annual Disability Studies Awards. Jessie Zhang, a 2011 Scholar and Ambassador, was a recipient of the Dennis Lang Student Award.
The Dennis Lang Student Award was created to recognize "scholars, activists, and long-time student leaders in disability justice" at UW. The award's namesake, Dennis Lang, is known as the guiding force that resulted in the UW disability studies program. Dennis' experience as a person with a disability led to his passion for activism that resulted in the disability studies program we know today.
Jessie recently graduated from UW with a degree in informatics. During her time at UW she served as the president of the ASL (American Sign Language) Club and the director of the Student Disability Commission. Congratulations on your accomplishments, Jessie!
Read about the other 2017 Disability Studies Awards and their recipients online.