AccessERC Capacity Building Institute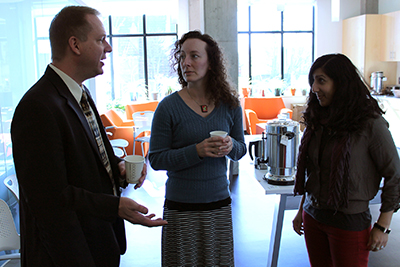 AccessERC hosted an event titled Increasing the Participation of People with Disabilities in Engineering Research Centers (ERCs) on February 23 – 26. Members of ERCs from across the nation participated to learn more about including students with disabilities in their centers and engineering education as a whole.
Participants learned about universal design and accessibility, including designing an accessible class, disability identity, and web accessibility. They discussed strategies to recruit people with disabilities, engaging ERC faculty and staff with accessible IT, how to contribute to AccessERC, and how hearing the viewpoints of people with disabilities would change the way they communicate and work with people with disabilities.
The participants continue conversations online around strategies for applying universal design and otherwise increasing the engagement of people with disabilities in ERCs. To learn more about AccessERC, visit their website.