AccessComputing Supports Projects Nationwide (AccessComputing News - January 2013)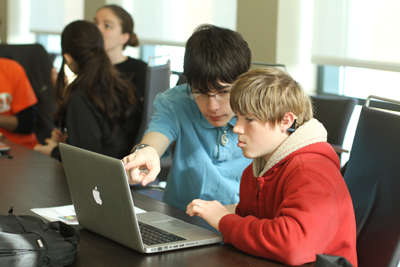 Student working with mentor on laptop.
Since 2006, the Alliance for Access to Computing Careers (AccessComputing) has supported activities nationwide in order to increase the number of people with disabilities, including post-9/11 veterans, successfully pursuing computing careers. AccessComputing minigrant funds have been used to expand existing computing events to involve students with disabilities, create new stand-alone events designed to attract and support students with disabilities into computing fields, and support professional development opportunities.
For AccessComputing minigrant success stories, visit www.uw.edu/accesscomputing/kb.html. To submit a proposal, consult www.uw.edu/accesscomputing/minigrant.html.