AccessComputing PI Richard Ladner Receives National Science Board 2020 Public Service Award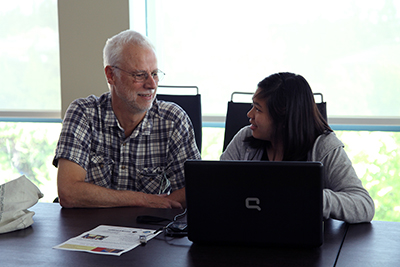 This year, Richard Ladner, Principal Investigator (PI) for our AccessComputing and AccessCSforAll projects, is the recipient of the National Science Board's 2020 Public Service Award, which honors individuals and groups that have made substantial contributions to increasing public understanding of science and engineering in the United States. World-renowned scientists including Jane Goodall and Bill Nye are previous recipients of the award. Richard received this award for demonstrating exemplary science communication and diversity advocacy throughout his career. 
The award and his work were featured both by the National Science Board in their award announcement, as well as by the University of Washington Allen School in a feature on their website.
"We cannot exclude anyone when it comes to the important pursuit of scientific advancement. Richard Ladner's work has significantly enlarged the circle of perspectives at the bench, and by welcoming and empowering those with disabilities to fully contribute he has greatly enhanced and advanced our nation's global leadership in science, engineering, and technology," stated Victor McCrary, the National Science Board vice chair.
Richard responded to receiving the award by saying  "I am honored to receive this recognition from the National Science Board and heartened that the scientific community is rising to the important challenge of supporting students with disabilities."
Congratulations, Richard!