2018 UW-IT Access Technology Services Annual Report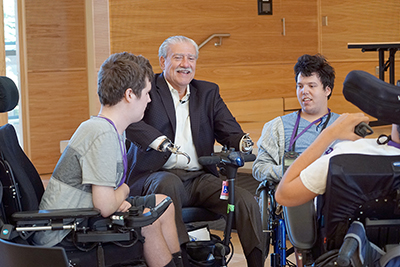 The University of Washington's Accessible Technology Services (ATS), directed by Sheryl Burgstahler, promotes the success of people with disabilities using technology as an empowering tool to increase independence, productivity, and participation in education. ATS supports two centers: The Access Technology Center (ATC) and the Disabilities, Opportunities, Internetworking, and Technology (DO-IT) Center.
Access Technology Center
The ATC serves to ensure that UW students, faculty, and staff with disabilities have access to technology—including computers, software, and videos—that helps them accomplish their work. ATC staff help individuals select and use assistive technology and support a showroom with numerous products.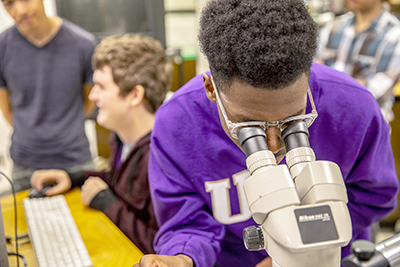 In 2018, ATC staff promoted the development, procurement, and use of accessible technology products by
placing assistive technology in computing facilities;
offering courses, delivering presentations, and conducting ATC tours for UW classes and other groups;
working with campus units to prepare material in accessible electronic formats, and design accessible websites;
offering a free captioning service for widely available and highly viewed videos; and
supporting a central resource to provide guidance at the UW and beyond.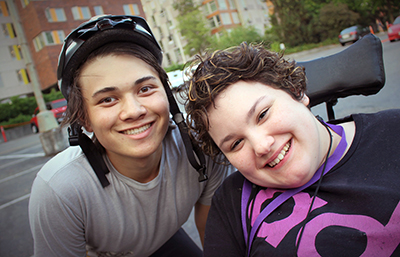 ATC staff also worked with vendors at the UW, ensuring that technology and software being purchased and used is accessible. They have worked with WorkDay, Microsoft, Panopto, Zoom, and many others in the past year.
Disabilities, Opportunities, Internetworking, and Technology
The DO-IT Center has continued to secure external funding to address accessibility issues statewide, nationally, and internationally. Working with UW and external partners, DO-IT supports activities that increase the success of people with disabilities in college and careers. It was founded in 1992 with a grant from the National Science Foundation.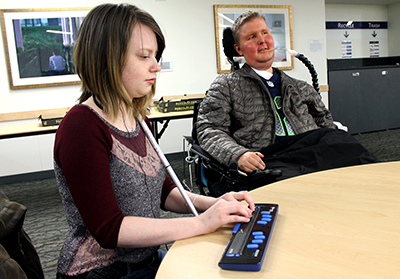 In 2018, hundreds of students attended DO-IT's college-focused camps at the UW, engaged in mentoring, and secured challenging internships and careers. DO-IT's longitudinal study continues to document the success of DO-IT's efforts.
DO-IT worked with organizations in the United States and other countries to adapt evidence-based practices to
promote the success of people with disabilities in college studies and careers,
advance the development and use of technology for people with disabilities, and
promote the universal design of instruction, physical spaces, technology, and services.