Office of Minority Affairs & Diversity
Articles
---
August 13, 2018
Magdalena Fonseca, '98, '11, who has worked with OMA&D for the past 18 years, previously served as the Kelly Ethnic Cultural Center's associate director from 2012-2017 and assistant director from 2003-2014.
---
August 2, 2018
The Honorable Donald D. Haley, a two-time University of Washington graduate who was a leader in Seattle's African American and judicial communities, passed away on July 30, at the age of 85.
---
July 30, 2018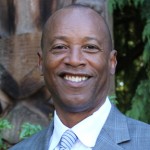 After serving as executive director of the Office of Minority Affairs & Diversity's Washington MESA program for 10 years, James Dorsey has been named president and CEO of the College Success Foundation.
---
July 11, 2018
Octavia (Toby) Burton, the UW's 1979 Charles E. Odegaard Award Recipient and member of the Seattle Chapter of the Links, Incorporated, passed away on June 28, at the age of 92.
---
June 27, 2018
The achievements of students served by the Educational Opportunity Program, TRIO Student Support Services, College Assistance Migrant Program and the Champions Program were honored, May 25.
---
The Black Student Union Legacy Endowed Fund will provide financial support for its members who are committed to social justice or are doing work in underrepresented communities.
---
June 25, 2018
More than 4,000 athletes and coaches from all 50 states will visit Seattle to participate in the 2018 Special Olympics USA Games. The UW will serve as the primary venue and host several events and activities.
---
May 31, 2018
The Honorable Ricardo S. Martinez, '75, '80, received the Charles E. Odegaard Award and several outstanding student scholarship recipients were recognized at the 48th annual Celebration held at the HUB Ballroom, May 16.
---
Five current and former students in OMA&D's McNair Program were awarded 2018 National Science Foundation Graduate Research Fellowships, while Tyler Valentine received the prestigious Goldwater Scholarship.
---
Alumni, staff and friends representing the last five decades of OMA&D, as well as campus and community colleagues, came together for what was the pinnacle event of our 50th anniversary activities on May 17.
---
Next page