Diversity at the UW
Advancing the values of diversity, equity and inclusion is core to our mission at the University of Washington. Equity Focus amplifies a sampling of the stories, news and events that highlight this great work happening across our tri-campus community.
Feature Stories
From classrooms to clubs to diversity committees, UW students are creating a more inclusive graduate school experience
Campus Executive Chef Tracey MacRae and UW Dining staff are offering a month's worth of African-originated cuisine.
Be The Match is highlighting and raising awareness for Sickle Cell Disease that has debilitated the Black and African American community for generations.
This year's lecture will be held in conjunction with the fifth anniversary of the wǝɫǝbʔaltxʷ – Intellectual House, March 12.
Safiya Bansfield seeks to cultivate a community of Black students on campus through her leadership role.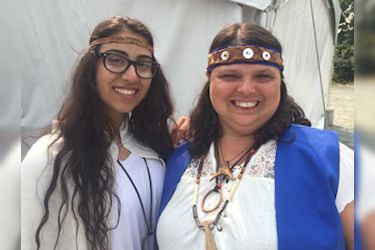 As a first-generation student, a Native American experiencing homelessness and a single mother, Maizy Brown, '11, found a home at UW Bothell.
CONTACT
Leilani Lewis, associate director for Diversity Communications & Outreach, lanil@uw.edu
Story pitches or ideas may also be submitted through this form.