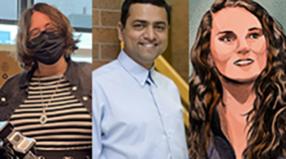 AccessComputing is one of DO-IT's longest running projects, starting in 2006. AccessComputing helps students with disabilities successfully pursue undergraduate and graduate degrees and careers in computing fields, and works to increase the capacity of postsecondary institutions and other organizations to fully include students with disabilities in computing courses and programs. AccessComputing promotes a growth in computing fields that benefits the nation by helping to improve the ability of its technology workforce to respond to national needs that depend, more and more, on computing technology. AccessComputing partners with over 75 academic institutions, computing organizations, and tech companies to achieve its common goals.
AccessComputing will be led by PI Richard Ladner; co-PIs Sheryl Burgstahler, Stacy Branham (UC Irvine), Raja Kushalnagar (Gallaudet), Elaine Short (Tufts University); senior personnel Amy Ko (UW Information School) and associate director Brianna Blaser. DO-IT is excited to welcome three new co-PIs to the project, each showcased below.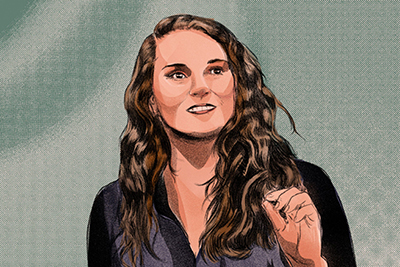 New Co-PI Profile: Stacy Branham
Stacy Branham is an assistant professor at the University of California, Irvine (UCI), where she dedicates her research, teaching, and service activities to advancing social inclusion of people with disabilities through technology innovation. She has been an AccessComputing Partner since 2019, and, in 2021, she joined the AccessComputing leadership team to oversee new initiatives that strengthen the pipeline from postsecondary school to industrial careers for our students with disabilities.
 
As a researcher, Stacy contributes to the fields of human-computer interaction and accessible computing, investigating how technologies mediate social inclusion in settings where one or more people has a disability, often specifically a vision-related disability.
As an educator, Stacy seeks to create inclusive spaces where students learn accessibility skills that will enhance our world. She uses evidence-based pedagogical techniques––active learning, team-based learning, service learning––to develop next-generation technologists who not only study, design, and build technology, but who also critically engage with social, political, and ethical implications of their work.
As a volunteer in her community, in her field, and at her University, Stacy leverages her expertise in accessible computing to have high impact. In the greater Orange County region, between 2020 and 2021, her research group provided more than 200,000 minutes of free, unlimited AIRA access to support over 450 blind community members with pandemic-related struggles.
 
In 2021, she was recognized by Popular Science as one of their "Brilliant 10," or "the most innovative up-and-coming minds in science." When asked what drives her work, Stacy shared: "I have an invisible disability, and I identify as a woman in computing. My experiences in this regard drive all aspects of the work I do. I appreciate AccessComputing's approach to including people with disabilities at all levels of the organization, and I look forward to working with our partners to place our students with disabilities in high-impact computing careers." 
Read more about Stacy in her full profile.
New Co-PI Profile: Elaine Schaertl Short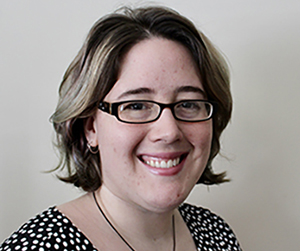 Elaine Schaertl Short is the Clare Boothe Luce Assistant Professor of Computer Science at Tufts University. She completed her PhD under the supervision of Prof. Maja Matarić in the Department of Computer Science at the University of Southern California (USC). She received her master of science in computer science (CS) from USC in 2012 and her bachelor of science in computer science from Yale University in 2010. From 2017-2019 she worked as a postdoctoral researcher in the Socially Intelligent Machines Lab at the University of Texas at Austin. At USC, she received numerous awards for her contributions to research, teaching, and service, including being one of very few PhD students to have received all three of the CS department Best Teaching Assistant, Best Research Assistant, and Service awards.
Elaine's research seeks to improve the computational foundations of human-robot interaction by designing new algorithms that succeed in contexts where other algorithms' assumptions frequently fail, such as in child-robot interaction, in minimally-supervised public space deployments, and in assistive interactions. She is equally committed to human-centered research practices as she is to algorithm and robot design: she has co-authored more than 50 works on human-robot interaction spanning from designing a low-cost open-source open-hardware robot platform, to understanding family group interactions with socially assistive robots, to designing new neural network architectures for sim-to-real model transfer in robot learning.
As a disabled faculty member, Elaine is particularly passionate about disability rights in her service work. In addition to having recently joined the new AccessComputing Leadership Corps, she is the communications chair and community liaison of AccessSIGCHI, an advocacy group that works to increase the accessibility of the 24 SIGCHI conferences. Elaine is also the vice Chair of the Tufts CS Department committee on justice, equity, diversity, and inclusion, and has served as the 2021 and 2022 accessibility chair for the ACM/IEEE Conference on Human-Robot Interaction.
Read more about Elaine in her full profile.
New Co-PI Profile: Raja Kushalnagar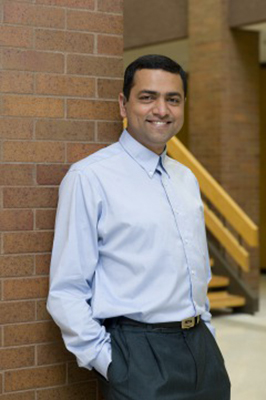 Dr. Raja Kushalnagar, Professor and Director of the Information Technology program at Gallaudet University in Washington, DC., has joined the AccessComputing leadership team as a co-PI. With research interests focusing on the intersection of disability law, accessible and educational technology, and human-computer interaction, as well as over ten years of experience working in accessible computing and his own experiences as a deaf individual, Raja brings a wealth of information with him to help lead our organization. 
 
Raja earned his Ph.D. in Computer Science and Master of Laws (LLM) in Intellectual Property and Information Law from the University of Houston in 2010 and his Juris Doctor (JD) in 2008 from Texas Southern University. He worked at Rochester Institute of Technology for over six years before joining Gallaudet. His responsibilities at Gallaudet include strategic planning, local industry, and alumni relations, and faculty mentoring for Information Technology. 
 
As a Deaf professor, he advocates in bringing consumers, industry, and policymakers together on accessibility issues, advocating for a deaf/hard of hearing perspective, as well as developing prototype technologies for improving the accessibility of such systems. He also passionately believes that deaf and hard of hearing people have only scratched the surface of accessible computing, and that the most exciting technological developments are still to come. His research interests encompass the fields of accessible computing and accessibility/intellectual property law, with the goal of improving information access for deaf and hard-of-hearing individuals. In the accessible computing field, he investigates information access disparities between hearing and deaf. and advocates for updates in accessible and intellectual property law and to incorporate accessible computing advances such as automatic captioning/subtitling. He has mentored over 100 undergraduates, including over 60 who are deaf or hard of hearing. He has received over $4 million in grants and has published over 75 peer-reviewed publications. 
Raja focuses on increasing the numbers of people with disabilities in the computing pipeline through community involvement. In addition to serving on the AccessComputing Leadership Corps, he serves on as a board member for the New York School for the Deaf, Computing Research Association Widening Participation (CRA-WP) and Global Alliance of Speech-to-Text Captioning.