University Of Washington
Featured Story Slideshow
There's a job for that
A new quiz from the College of Arts & Sciences shows how your degree can lead to a great — and often unexpected — job. Take a spin to be matched with career advice from UW alumni.
A lifeline to
mental health
Lisa Lovejoy suffered for years with mental illness — until she found the right treatment at Harborview Medical Center. Now she hopes to inspire others toward better health.
2017 Distinguished Alumni Veteran Award
Pearl Harbor veteran Raymond D. Emory, '52, has helped to ensure that those who made the ultimate sacrifice will finally receive the honors they deserve.
Tradition with a
modern twist
The UW Human Powered Sub Team has blended traditional boatbuilding with aerospace and marine engineering to create an award-winning submarine.
News & Events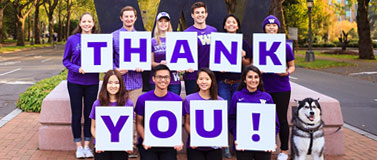 Health Sciences
Five surprising health benefits of giving thanks
It may be the season of giving thanks, but practicing gratitude can help all year long. UW researchers explain the science behind why saying "thanks" more often can benefit your health and well-being.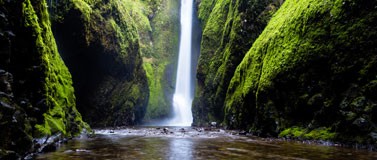 Social Science
What counts as nature? It all depends
Is your idea of nature different from your grandparents'? That's what UW psychology professor Peter Kahn calls "environmental generational amnesia."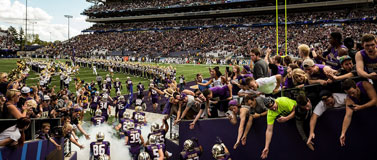 Husky Football
Dawgs close out regular season against WSU
Washington wraps up the regular season with the 110th edition of the Apple Cup on Saturday night at Husky Stadium.
Fast Facts
#BeBoundless

Did you know?