University Of Washington
Featured Story Slideshow
A Heart for
Health Care
Taylor Boyd, a proud second-generation Husky, is committed to giving back to the community and to providing health services to underserved populations.
Protecting the
Puget Sound
Tim Dardis is helping protect the Puget Sound's wildlife by reducing the harmful noise pollution of aquatic construction projects.
Creating a world of good
Take a closer look at the UW's new statewide Economic Impact Report. Plus, see what that impact means right in your own backyard.
'Beast Quakes' offer test
of seismic network
UW seismologists detected the biggest vibrations ever recorded at CenturyLink Field during the NFC Championship game.
On Campus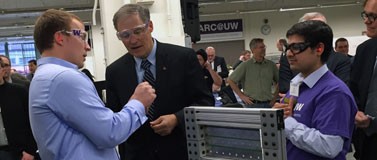 ENGINEERING
Boeing, UW open research lab on Seattle campus
The Boeing Advanced Research Center, located in the Department of Mechanical Engineering, will let students and faculty members work collaboratively with Boeing engineers on aircraft and spacecraft assembly and manufacturing.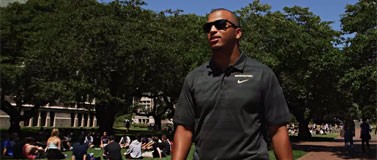 Husky YouTube Channel
Seahawks wide receiver shares his UW experience
Over the summer, we invited UW alum and Seahawks wide receiver Jermaine Kearse back to campus to share his memories of Husky football, being a UW student and what it meant to him to earn his degree in sociology. Follow him as he takes a trip down memory lane.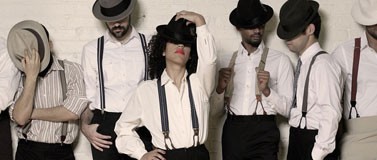 Arts Roundup
Music, drama – and the Dance Faculty Concert
It's an exciting week in the arts as various units ramp up their winter events. For drama fans, there's the Undergraduate Theater Society's production of "Yellow Face" and the School of Drama's take on "Twelfth Night."
Fast Facts
Campus Life
14

Libraries

4

Markets

3

Food Trucks

16

Coffee Shops

11

Residence Halls

15

Restaurants
UW statewide impact