University Of Washington
Featured Story Slideshow
Taking notes
from nature
A U.S. Air Force–funded center on campus is studying the navigation of winged animals to help build a better aircraft.
Exploring Earth's
final frontier
With the ability to explore the deepest reaches of the ocean, the UW's Deepglider is poised to unlock the secrets of climate change in the briny deep.
Saving lives
with smartphones
Saloni Parikh took her passion for global health and her knack for computer science halfway across the world, playing a key role in HIV-fighting research.
The first line
of defense
Developed by UW researchers, a new injectable polymer that strengthens blood clots could save the lives of trauma victims.
Starting up
Temo Ojeda came to the University of Washington with a passion for startups, and thanks to the Lavin Entrepreneurship Program, the most valuable lessons he's learned have been outside the classroom.
On Campus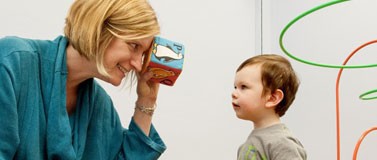 In the News
Autism center marks 15 years of research and service
When the University of Washington Autism Center opened its doors in 2000, the notion that the disorder could be detected in preschool-aged children was controversial.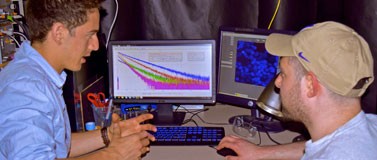 Clean Energy Institute
Engineering a better solar cell
A new UW study shows that perovskite materials — superefficient crystal structures that have recently taken the scientific community by storm — can be engineered to improve solar cells.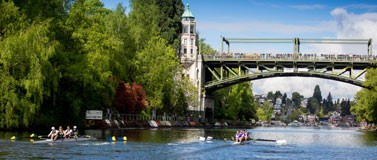 Husky Crew
Huskies beat Virginia to claim 2015 Windermere Cup
No. 4 Washington women's rowing used a strong comeback to beat No. 3 Virginia and win the 2015 Windermere Cup in front of thousands of fans along the Montlake Cut on Saturday.
Fast Facts
At a glance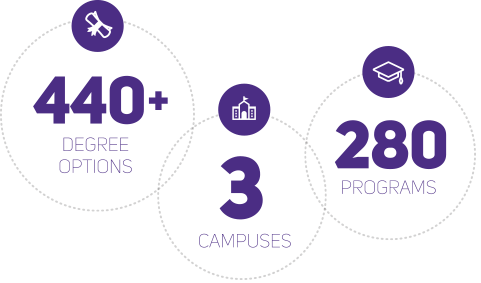 Academic milestones