University Of Washington
Featured Story Slideshow
A blueprint for hydropower
In the Mekong River basin of Cambodia, UW researchers are reimagining how hydroelectric dams can help generate power, feed communities and sustain ecosystems.
Design, space and curiosity
Erin Murphy, '13, is making stellar use of her UW degree in interaction design at NASA, where she helps scientists reimagine their approach to space research.
A meeting of minds
Professor Eric Chudler teaches a neuroscience course in India to students who are deeply immersed in contemplation of the mind: Tibetan Buddhist monks and nuns.
Brewing success
With support from the Foster School's Buerk Center for Entrepreneurship, four co-founders are turning a UW classroom project into a budding beverage company.
News & Events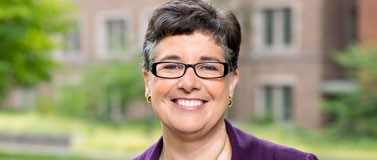 Spring Address
The purpose and power of college in an age of skepticism
Join President Ana Mari Cauce for her talk on the value of college to individuals and the world and what our academic community can do to advance the UW's public service mission. Audience Q&A and reception to follow.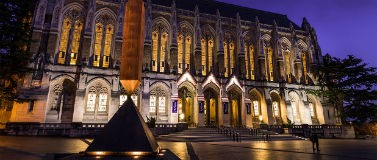 Rankings
UW ranked highly by US News
Nearly 50 different graduate and professional programs and specialties at the UW are among the top 10 in the nation, according to U.S. News & World Report's 2019 Best Graduate School rankings.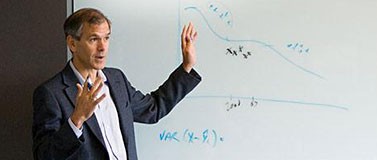 Health Sciences
UW School of Medicine forms world's first Health Metrics Sciences department
The department will take an interdisciplinary approach to measuring and understanding the elements that affect health here in the United States and worldwide.
Fast Facts
Did you know?

Sustainability at the UW