University Of Washington
Featured Story Slideshow
Speaking words of justice
Through her undergraduate research, UW Bothell senior Malak Shalabi is exploring her identity, her past — and the grim political reality that still affects her family.
Building bridges
From the small town of Onalaska, Washington, to the vast city of Beijing, Caleb Huffman is on a quest to connect with others — and expand his own perspective in the process.
OMA&D turns 50
Student activism in 1968 led the UW to create one of the nation's first offices of minority affairs and diversity. Today, OMA&D is thriving — and continuing to transform the University.
Grid by grid
Months after Hurricane Maria, thousands in rural Puerto Rico still lack electricity. In partnership with local communities, UW researchers are working to restore their power.
Remembering those
who sacrificed
On Memorial Day, we recognize those who made the ultimate sacrifice in service to our country. Explore monuments on the UW campus in Seattle that honor their memory.
News & Events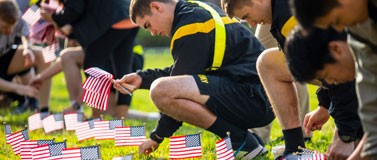 Campus Events
Memorial Day events focus on veteran mental health, suicide
A week of events leading up to Memorial Day begins with the placement of thousands of flags on the HUB lawn.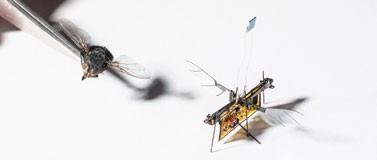 Engineering
The first wireless flying robotic insect takes off
Engineers at the University of Washington have created RoboFly, the first wireless flying robotic insect — and it's powered by a laser beam.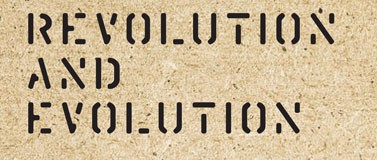 OMA&D at 50
Exhibit: 'Revolution & Evolution'
The OMA&D 50th-anniversary historical display in the Allen Library explores how the Office of Minority & Diversity Affairs has worked to break down barriers and build up excellence on behalf of the UW community over the past 50 years.
Fast Facts
Peace Corps ranking

Sustainability at the UW