University Of Washington
Featured Story Slideshow
A commitment to community
With generous support from local companies, the UW is advancing its efforts to serve communities and create opportunities across the state.
Changing the game
Husky women's soccer standout Havana McElvaine, '17, discovered at the UW that she gets just as fired up in the classroom as she does on the field.
A pocket-size
research revolution
A breakthrough device called kidney-on-a-chip is giving new hope to patients suffering from kidney disease. Meet the team behind the project — and find out why the chip is heading to outer space.
Creating communities
that care
Across Seattle, UW School of Social Work students and community leaders are working together to encourage healthy behaviors in young people — and set them up for success.
A healthy future after kidney failure
Following a successful kidney transplant, Wade Washington resolved to become a transplant surgeon himself. Now he's pursuing that dream at the UW.
News & Events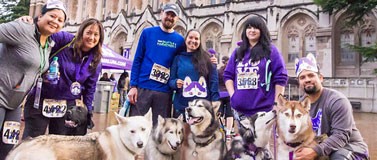 Campus Events
Alaska Airlines Dawg Dash
Time to get those paws moving! Come back to campus and bring the whole family on Sunday for a 10K run and 5K run/walk in support of student scholarships.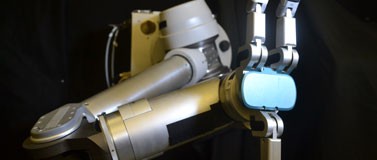 Engineering
'Skin' helps robots, prosthetics perform everyday tasks
Developed by researchers at the UW and UCLA, the flexible sensor skin is the first to measure shear forces with similar sensitivity as a human hand.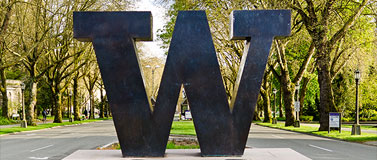 Rankings
UW lands at No. 25 in world ranking
The University of Washington is No. 25 in the world — No. 6 among U.S. public institutions — according to a new list by the Center for World University Rankings.
Fast Facts
#UWinnovates

Did you know?