University Of Washington
Featured Story Slideshow
Where the music matters
Pressing play on his iSchool education, KEXP librarian Dylan Flesch, '08, '14, is combining his love for music and information science to preserve decades of Seattle history.
Boundless Stories
Browse stories of the people, places and programs that drive the University of Washington to work for a world of good.
China, revisited
Jane Yang, a UW sophomore who grew up in Shanghai, is teaching the UW men's basketball team about her language and culture. Now, she's looking at her home — and herself — with fresh eyes.
They asked, she told
After being honorably discharged for disclosing her sexual orientation, retired Army Col. Grethe Cammermeyer, '76, '91, fought the decision — and won — paving the way for the next generation of LGBTQ military members. Now, the UW is recognizing her courage with the 2015 Distinguished Alumni Veteran Award.
Picturing hope
With a deep background in special education, UW graduate Ariane Gauvreau works to make the future brighter for children with special needs — and their families.
Printing possibilities
Through 3-D printing, UW Bothell's Ivan Owen is increasing access to prosthetics for children around the world with missing fingers — and inspiring the next generation of innovators along the way.
News & Events
News
The unburdening effect of forgiveness
Ryan Fehr's study indicates that the sense of lightness achieved by absolving someone who has wronged us in some way makes us perceive hills as less steep and even jump higher.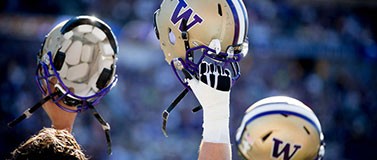 Apple Cup
Dawgs dominate Cougs, 45-10
The Huskies removed any doubt about their postseason status by stemming the best passing game in the country and taking advantage of seven turnovers by Washington State.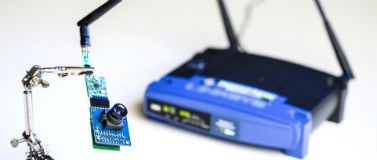 ENGINEERING
'Power Over Wi-Fi' named one of the year's game changers
University of Washington engineers have developed a novel technology that uses a Wi-Fi router — a source of ubiquitous but untapped energy in indoor environments — to power devices.
Fast Facts
At a glance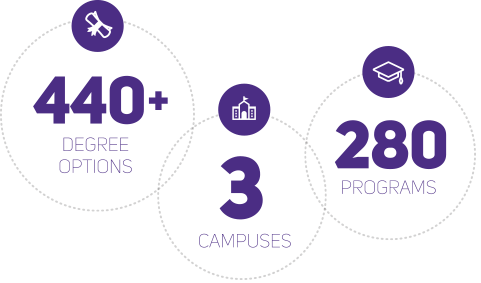 Academic milestones