University Of Washington
Featured Story Slideshow
Slide to unlock
DJ Ken Frye has a dream: to produce his radio show with a touch-screen device. iSchool Ph.D. candidate Martez Mott is working to make that dream a reality.
Meet the Husky 100
Get to know 100 UW undergraduate and graduate students who exemplify the Husky Experience: leaders, innovators, activists, teachers and change agents from all three campuses.
Setting a course
for the future
Each year, dozens of UW students spend their spring break volunteering across the state. This spring in Neah Bay, volunteers helped fifth-graders imagine their futures through digital storytelling.
Wandering and
wondering
The Bonderman Fellowship awards UW students the unforgettable experience of international travel. These journeys are open and unstructured — the only requirements are self-reliance and self-discovery.
News & Events
Campus Events
Join a discussion on excellence and access in public higher education
Tuesday's symposium at the HUB focuses on how our region's public research universities can work with businesses, nonprofits and governments to address challenges.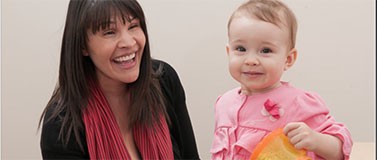 Health and Medicine
UW establishes autism clinic for babies
As autism diagnoses have increased over the years, parents have looked for signs earlier in their children's lives, especially if they have an older child with autism.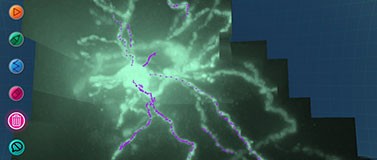 UW and the Community
New game helps speed up neuroscience research
Video gamers use Mozak Brainbuilder to significantly speed up reconstructing the intricate architecture of brain cells, a fundamental task in 21st century brain science.
Fast Facts
Did you know?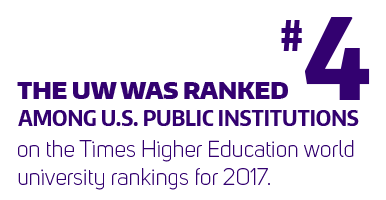 Undergraduate milestones