University Of Washington
Featured Story Slideshow
Art of Light
With support from a family whose Husky roots go back 100 years, Julia Chamberlain is forging brave new worlds in glass and light.
SKY-HIGH SOLUTION
With sights set sky high on streamlining coating for the aerospace industry, UW startup PolyDrop developed an additive that's grabbed the attention of Boeing — and they're just getting started.
A Heart for
Health Care
Taylor Boyd, a proud second-generation Husky, is committed to giving back to the community and to providing health services to underserved populations.
Protecting the
Puget Sound
Tim Dardis is helping protect the Puget Sound's wildlife by reducing the harmful noise pollution of aquatic construction projects.
On Campus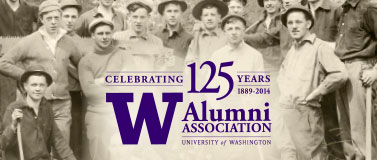 Alumni Association
UWAA reflects on 125 years of service
What began as a small network of pioneers has grown into a global Husky community who believe in the power of higher education. The Alumni Association wraps its year-long celebration of alumni and the contributions made by generations of diverse individuals in support of the University of Washington.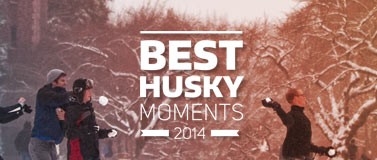 Video
Best Husky Moments of 2014
With each holiday season, we have a wonderful opportunity to reflect on the events of the past year and their impact on our lives. Some of our students, faculty and staff took the time to share their favorite Husky memories.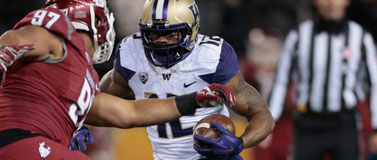 Husky Football
Huskies are headed to the Cactus Bowl on Jan. 2
The Washington football team earned a bowl game for a fifth straight season, accepting an invitation to play in the 26th annual TicketCity Cactus Bowl against Oklahoma State. The game will be played at Sun Devil Stadium in Tempe, Ariz.
Fast Facts
Campus Life
14

Libraries

4

Markets

3

Food Trucks

16

Coffee Shops

11

Residence Halls

15

Restaurants
Contributions to the UW this year created
41new undergraduate scholarships

57post-baccalaureate fellowships and awards

81funds that directly benefit students