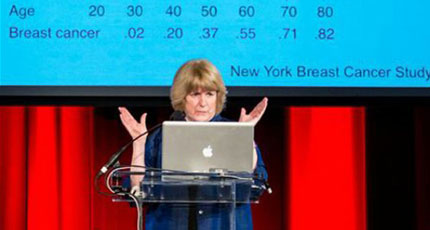 Honors and Awards
UW geneticist wins prestigious award for cancer research
Mary-Claire King is a world leader in cancer genetics and was the first to demonstrate that a genetic predisposition for breast cancer exists.
UW Today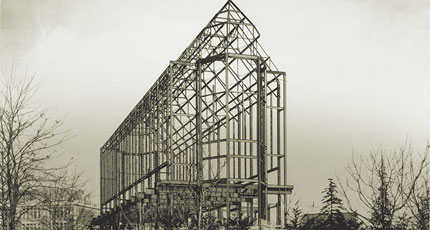 College of Built Environments
Architecture at 100
The UW's internationally known architecture department enters its second century with bold designs on the future.
Columns Magazine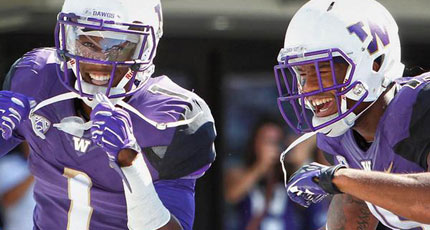 Husky Football
Dawgs cruise past Fighting Illini, 44-19
Washington improves to 3-0 on the season with a victory over Illinois on Saturday afternoon at Husky Stadium.
Athletics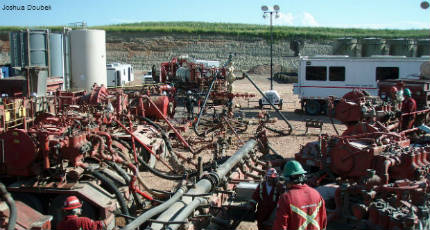 Environment
People near 'fracking' wells report health woes
A UW researcher led a study showing that those living near natural-gas wells were more likely to report upper-respiratory and skin problems.
U.S. News & World Report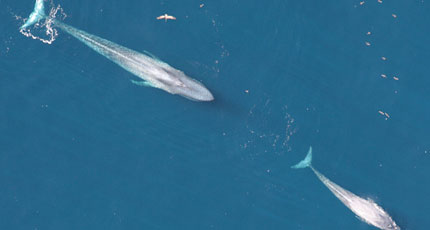 Environment
California blue whales rebound from overhunting
Their numbers have rebounded to near historical levels and, while the number of blue whales struck by ships is likely above allowable U.S. limits, such strikes do not immediately threaten that recovery.
UW Today