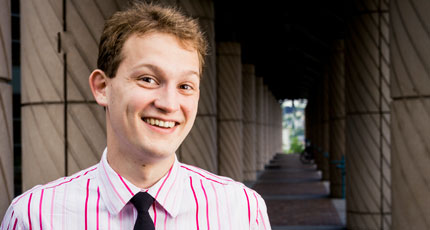 Arts & Sciences
Brilliant at any age
Reid Dale is not one to shy away from a challenge. Soon after arriving at the UW at age 15, he thrived in graduate-level courses in math and philosophy.
Perspectives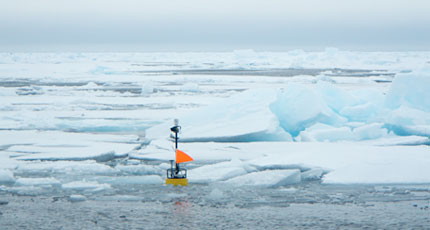 Climate Change
Huge waves measured for first time in Arctic Ocean
As the climate warms and sea ice retreats, the North is changing. An ice-covered expanse now has a season of increasingly open water that is predicted to extend across the whole Arctic Ocean before the middle of this century.
UW Today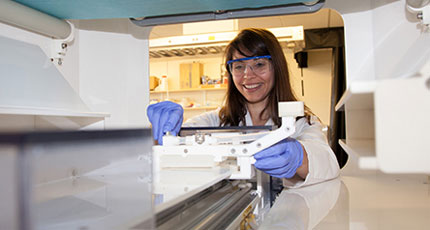 Engineering
Dissolvable medicated fabric could bring faster HIV protection
University of Washington bioengineers have discovered a potentially faster way to deliver a topical drug that protects women from contracting HIV.
UW Today
Center for Commercialization
Startups show off innovations
The UW's Center for Commercialization spun out a record 18 startups over the past year. Gov. Jay Inslee and local business leaders joined a gathering on campus to celebrate.
Puget Sound Business Journal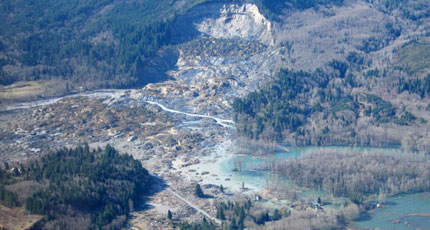 Environment
Oso disaster had its roots in earlier landslides
The UW is part of a new study that shows the disastrous landslide that killed 43 people at Oso, Washington, involved the "remobilization" of a 2006 landslide in the same place
UW Today