Office of Educational Assessment
The Office of Educational Assessment has officially moved. You can find course evaluations (IASystem), test scoring (ScorePak), and assessment services on the 12th floor of the UW Tower. Our new address is (please note the box change):

Office of Educational Assessment
UW Tower, T-12
(NE 45th and Brooklyn Ave)
4333 Brooklyn Ave NE
Box 359447
Seattle, WA 98195

Our email and phone contact information remains the same as it is now.
The Testing Center remains at Schmitz Hall, room 440 (Box 355837) and we continue to have a ScorePak location at Mary Gates Hall, room 056.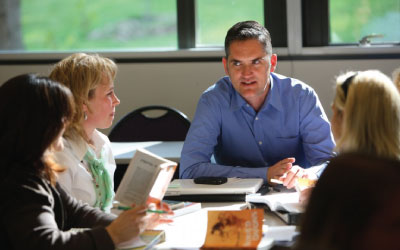 Assessment
Assessment at the UW is integrated into the academic life of the UW, reflecting the disciplinary nature of teaching and learning.
Course Evaluations
IASystem™ reports student ratings of instruction to inform decisions by students, faculty, and administrators.
Test Scoring
ScorePak® efficiently scores large-class exams, and score files can be imported into UW Catalyst Gradebooks and Canvas.
Testing Center
The UW Testing Center administers undergraduate placement tests, foreign language exams, and course make-up exams.
Reports
The OEA Reports series provides summaries of research and assessment findings.
About
The OEA provides a variety of evaluation and assessment services to the University community and outside agencies.